'The Crossing': ABC Releases Promo Art for New Mystery Series
Is The Crossing your next TV addiction, a la Lost?
Like the beloved ABC mystery that ran from 2004-2010 and captivated viewers with its tale of a group of airplane survivors after they crashed on an unknown island, The Crossing has a story at its core that could draw viewers in with the same type of mysterious—possibly other-worldly—story.
See Also
'Elementary' is back for its sixth season, 'Code Black' for its third.
In The Crossing, a group of 47 people suddenly appear on the shore of a small Oregon town saying they are fleeing a war-torn country…180 years in the future. What's really going on and where these people came from (and how many others there might be) are all parts of the show's first season. The series stars Steve Zahn, Natalie Martinez and Sandrine Holt.
ABC has released this key art—which references Lost—for the upcoming series, which premieres on the network April 2.
The Crossing, premieres April 2, 10/9c, ABC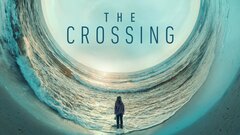 Powered by