The 'X-Files' Team on What You Need to Know About Season 11 (and Beyond)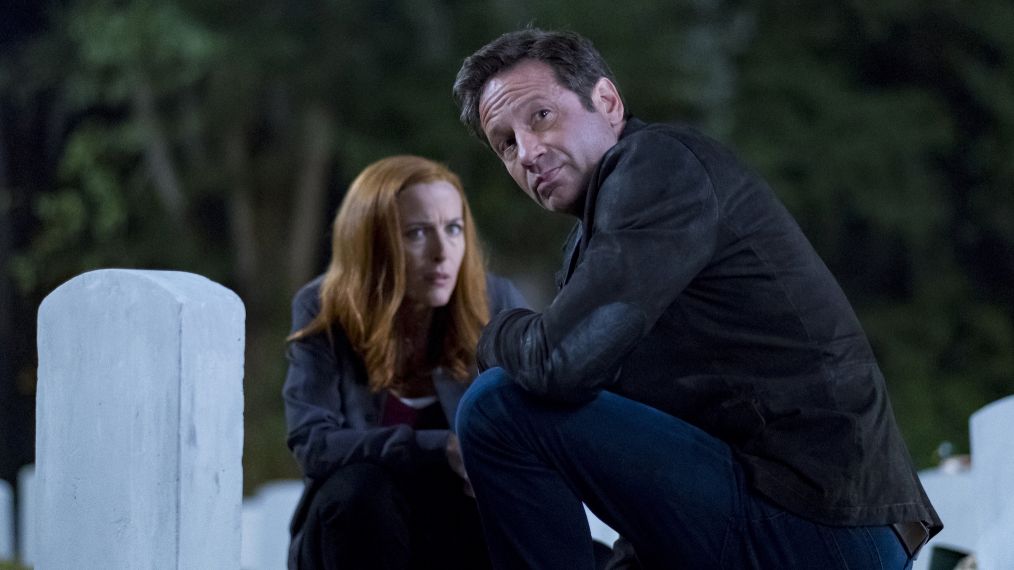 Given all of the mysteries that The X-Files has posed, perhaps the murkiest question is if this 10-episode revival will be the franchise's swan song.
Series star Gillian Anderson (Scully) first revealed this would be her final season of the series in October and reiterated that in December. On Wednesday at the show's Television Critics Association panel, Anderson reasoned that, in many ways, this was a bonus year for her. "I arrived at the decision [to conclude my time as Scully] before we did the previous [6 episodes]," she said. However, with the incomplete tale and truncated season "it didn't feel like I necessarily would have been happy if those 6 were the way we said goodbye. It never occurred to me, nor was it suggested, that we were starting a new [run of seasons]."
Reflecting on the series—for things like the recent digital binge of the cast's favorite episodes—has led Anderson to appreciate the drama in a new way. "I feel like for the first time I really understood how special and unique the dynamic was between Mulder and Scully," she said. "I'm so grateful. I think some actors get stuck with characters they could take or leave. To get the opportunity to play a character as iconic as Scully was special."
See Also
Where is their missing son?
For his part, David Duchovny (Mulder) is unsure about whether this marks the end of his time on the series. "I've tried to say goodbye to Fox Mulder many times; and I failed," Duchovny, who left the original run of the series in Season 8 (albeit, returning for the then-series finale in Season 9). "I'm good either way. I'm good with it being the end, I'm good with it not being the end."
But, Duchovny also noted the show could, in theory, continue without any of the principals attached: "I believe The X-Files as a [framework for a series] is completely legitimate … who knows?"
Whether the show continues or not, there are still 8 episodes left in this season, and the team had a few teases for what fans can expect.
Episode 4 ("The Lost Art of Forehead Sweat"): Darin Morgan, the Emmy-winning scribe who also penned last year's "Mulder and Scully Meet the Were-Monster," is back with a twisted take on the Mandela Effect. "There was a purpose there that gave it a purpose," he teased. Duchovny, whose Mulder often finds himself getting the short end of the stick in Darin's episodes, joked, "Usually I think, 'Oh my God, I have to spend time with Darin now.'" But he noted, "I find it challenging, because I feel he has it in for my character. Navigating his episodes are a wonderful challenge because of that. I'm always excited."
Episode 6: The hour, penned by series vet Gabe Rotter (he was a writers' assistant in Season 9), focuses on Skinner's (Mitch Pileggi) backstory—including flashbacks. "You see a scene play out that Skinner had referenced in an earlier [season] … from his time in Vietnam," Pileggi previews. (The hour also co-stars Haley Joel Osment.) Added Anderson: "Mitch is wonderful in it."
See Also
Chris Carter, Mitch Pileggi and William B. Davis break down the shocking 'My Struggle III' reveals.
Episode 7: Glen Morgan (who wrote/directed the excellent "This") steps behind the camera for the seventh installment of the season. The episode, penned by Kristen Cloke and Shannon Hamblin, "probably has 15 or 20 lines of dialogue in the whole episode," Duchovny teased. "It's a really ballsy move on everyone's part."
"It's interesting to work on something without dialogue, because you don't want to end up miming," Anderson continued. Added Glen: "Fox is great to let us do it."
Episode [Spoiler alert!]: The MIA William, who popped up in a flash at the end of the premiere, makes a larger splash later in the season. "The writers had to work a whole new character in with history," Duchovny acknowledged. "For us, it was the fact that you're dealing with a child after so many years… [he's] certainly an interesting character to have show up as [essentially] an adult."
The X-Files, Wednesdays, 8/7c, Fox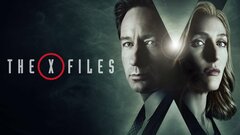 Powered by