Showtime President on the Future of 'House of Lies', 'Episodes', 'Masters of Sex' and What He's Seen of 'Twin Peaks'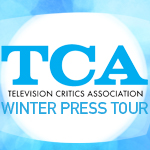 Showtime is jumping off "Noah's Ark."
That's the term network executives use to describe its habit of premiering two series at once, such as Homeland and The Affair. Starting this year, Showtime will stagger its launches, one-by-one.
This month, for example, the premieres of Shameless and new drama Billions were separated by a week. And this spring, House of Lies will return on April 10, while Penny Dreadful is back on May 1. Ray Donovan returns in June, and new Cameron Crowe comedy Roadies is on tap later this summer.
The goal: At least one new series premiere every month of the year. "In today's streaming world, you have to earn your viewers every month," Showtime Networks president/CEO David Nevins told reporters Tuesday at the Television Critics Association press tour.
The staggered launches also leave room for more new shows. "We are gradually expanding," Nevins said. "We have 12 major shows this year, and I expect that number to grow."
Showtime will also need to start refreshing its roster, as some shows are coming close to the end of their lives. House of Lies, which is currently filming an episode in Cuba (this first U.S. scripted production there since 1959's Our Man in Havana), stars Kristen Bell, who has just landed a pilot at NBC with Ted Danson.
"We'll see what happens with this season," Nevins said of House of Lies. "It could easily come back for another season," although, he added, the show is unlikely to live on without Bell.
RELATED: More Scoop From the Television Critics Association
Meanwhile, it's also "too early to tell" about the future of Masters of Sex, which is back this year with a new season, while it's a "real possibility" that the next season of Episodes may be its last.
"We're in the talented hands of [executive producers] Jeffrey Klarik and David Crane," Nevins said of the Matt LeBlanc comedy. "They are hard at work on the fifth season. We'll wait to see if white smoke or black smoke comes out of the chimney."
New Showtime comedies include the previously announced half-hour comedy Dice, starring Andrew Dice Clay, and the just-ordered hour-long comedy I'm Dying Up Here, executive produced by Jim Carrey and set in the 1970s Los Angeles comedy scene.
Melissa Leo (The Fighter, Louie), Ari Graynor (For A Good Time Call), Clark Duke (Hot Tub Time Machine, The Office), Michael Angarano (The Knick), Andrew Santino (Mixology), RJ Cyler (Me and Earl and the Dying Girl), Erik Griffin (Workaholics) and Stephen Guarino (Happy Endings) star in the show, which is written by Dave Flebotte.
As for the highly anticipated Twin Peaks reboot, Nevins said David Lynch and Mark Frost are more than half-way through production on the show, which will premiere in early 2017. But Showtime won't officially announce any castings.
Nevins and programming president Gary Levine have seen 25 minutes of footage, but no full episodes yet. "It was stupendous," Nevins said of what they screened.