Showtime's 'Homeland' Moving to New York for Season 6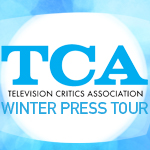 Homeland is coming home.
The drama's sixth season will be filmed and set in New York City, bringing the thriller back to the United States after several seasons abroad. Showtime president and CEO David Nevins announced the move Tuesday during the network's portion of the Television Critics Association press tour.
"I think [executive producer Alex Gansa], having done two overseas years, Afghanistan, Pakistan and Europe, I think wanted to do another American story," Nevins said. "I think the actors will be happy to be back in the U.S. for a year. I don't think it will necessarily be there forever. There is a strong interest in doing a domestic story from the team."
The move from Germany, where the show was shot last season, back to the U.S. will likely have a "negligible" impact on the show's economics, he said.
Nevins said he's been curious about whether Homeland might tackle a narco-terrorism story (a la El Chapo), but that he hasn't discussed it with Gansa. There's no word yet on what next season's storyline will focus on, or whether there's a time jump.
"I don't have any definitive answers yet," Nevins said of what's next, or when the show might start looking at an endgame. "We've had vague conversations, but it will be in their control. In general it's a show that is figured out on a season-to-season basis."
And no, Nevins also doesn't know whether Quinn (Rupert Friend) survives.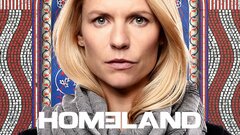 Powered by