The 'Scandal'-'How to Get Away with Murder' Crossover Gets an Air Date
UPDATE (1/24/2018):
Exactly three weeks after news first broke of a Scandal–How to Get Away With Murder crossover, we have an air date for the highly-anticipated episode.
Entertainment Weekly has the first official sneak peek from the episode, which shows Annalise Keating (Viola Davis) and Olivia Pope (Kerry Washington) looking all-business as they storm into a board room. The plot hasn't been revealed, but many have predicted that it's related to Annalise's class action lawsuit against the state of Pennsylvania over wrongful convictions.
We'll have to tune in to find out, and luckily, we know exactly when. The double-episode will air on Thursday, March 1, so set your DVRs!
Scandal-How to Get Away with Murder crossover event, Thursday, March 1, 9/8c, ABC
ORIGINAL STORY (1/3/2018):
Shonda Rhimes has outdone herself once again. #TGIT fans are about to find out what happens when two of TV's fiercest leading ladies, Olivia Pope and Annalise Keating, occupy the same universe.
On Wednesday, the women behind two of Shondaland's most successful shows ignited rumors of a Scandal–How to Get Away With Murder crossover episode by posting a couple of telling photos on social media.
"Hey Ms @violadavis ❤ check it out. This spot look familiar?! Where are you?" Kerry Washington wrote alongside a shot of herself in full Olivia Pope garb from the HTGAWM set.
Soon after, Viola Davis shared a photo of herself looking pretty comfortable in the Scandal Oval Office. She captioned the behind-the-scenes image, "Hey @KerryWashington, guess where I am?!"
While frenzied fans waited with bated breath, Rhimes soon put their minds at ease.
The crossover episode was confirmed by both ABC and HTGAWM showrunner Peter Nowalk. Nowalk revealed to Deadline, the TV event will take place over a two-hour block on the same night, beginning on Scandal and concluding on HTGAWM.
The drama will all occur in the same (still unknown) location, though Pope and Co. usually do their fixing in D.C., while Keating and her law students are in Philadelphia.
See Also
Fans will also find out if Connor accepted Oliver's marriage proposal.
No official date for the episode has been announced, but Nowalk teased that the must-see crossover will air a few episodes before the HTGAWM finale this spring. That's still a ways off, so Rhimes is letting fans of her two shows in on a sneak peek of the script, further confirming Nowalk's statements that Annalise and Olivia will appear in scenes together.
"People. It's happening," Rhimes wrote, using hashtags, #TGITCrossover and #HowtoGetAwaywithScandal.
And we can't wait to see these powerhouse actresses join forces and make all our TV dreams come true.
Scandal, Midseason Premiere, Thursday, Jan. 18, 9/8c, ABC
How to Get Away with Murder, Midseason Premiere, Thursday, Jan. 18, 10/9c, ABC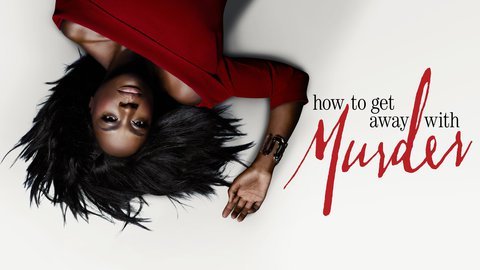 Powered by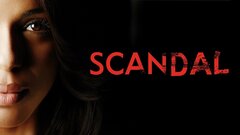 Scandal
where to stream
Powered by