ABC Announces 'Once Upon a Time's Midseason Premiere Date
Good vs. Evil. The age long battle will continue when ABC's Once Upon a Time returns on March 2.
Meanwhile, tonight is the midseason winter finale and this is what you can expect from the episode titled "The Eighth Witch": "Drizella threatens the realm with a dark curse, Henry and Ella take extreme actions to protect Lucy and the others; and Regina is forced into making an unimaginable choice. In Hyperion Heights, Roni recruits Henry to travel to San Francisco to search for her sister, but when he learns Lucy has fallen unconscious, Henry rushes to be by her side. Meanwhile, Gothel earns the trust of Anastasia, and the consequences of their budding relationship could prove to be fatal," according to a press release.
See Also
Also promised? The characters having real life problems, like not being able to pay their rent.
Guest stars for Friday's finale include: Rose Reynolds as Alice/Tilly, Adelaide Kane as Drizella/Ivy, Emma Booth as Witch/Gothel/Eloise Gardener, Rebecca Mader as Zelena/Kelly, Nathan Parsons as Nick Branson, Yael Yurman as Anastasia, Sara Tomko as Tiger Lily and Tiera Skovbye as Robin.
Once Upon a Time, Season 7, Returns March 2, 8/7c, ABC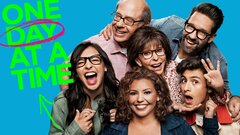 Powered by