What's On: A 'Psych' Movie, 'Top Chef' in Colorado, 'The Orville' Season Finale
Psych: The Movie (8/7c, USA): From slapstick start to frantic finish, Psych's comeback is among the giddier moments of premature nostalgia in a a year notable for retreads and revivals. Amid the annual deluge of holiday TV-movies, this feels like an actual gift for fans who could never get enough of the frothy mystery-comedy and the antics of wisecracking faux psychic Shaun (James Roday) and his fussy sidekick, Gus (Dulé Hill). Their singsong buddy banter is still the best reason to watch. It's certainly not the plotting in this lightweight caper, although the sight of special guest star Zachary Levi's platinum hair and the sound of his British accent are good for a few extra giggles. It's great to see Maggie Lawson, Timothy Omundson (briefly), Kirsten Nelson and Corbin Bernsen among others in on the revels. As a reminder of a day when the fare on USA skewed more light than dark, the Psych movie is even more welcome.
Top Chef (10/9c, Bravo): The Emmy-winning cooking competition gets off to a strong start, gathering an eclectic potpourri of 15 culturally diverse chefs for its 15th season, based in Colorado. The new season wastes no time putting the contestants to work, with a pot-luck Quickfire designed to introduce the chefs to the judges and each other. (In a nice twist, the chefs vote on each other's work.) The elimination challenge takes them outdoors to Denver's Larimer Square for a block party attended by some of the region's own top chefs. No pressure.
The Orville (9/8c, Fox): Seth MacFarlane's homage to TV space operas wraps its first season with Ed (MacFarlane) and Kelly (Adrianne Palicki) considering a rekindling of their relationship. But the best-laid plans of spaceship officers goes sideways when Kelly crash-lands on a planet from another universe during a mission, and what she does next puts her at odds with her Captain. Fans shouldn't worry that The Orville is signing off after just 13 episodes. Fox has already renewed it for a second season.
Inside Thursday TV: Sheldon (Jim Parsons) and Amy (Mayim Bialik) are getting serious about their impending wedding on CBS's The Big Bang Theory (8/7c)—or so you'd think, given that they're applying math to the planning process. But a show bromance is in jeopardy, when Raj (Kunal Nayyar) decides to "break up" with Howard (Simon Helberg). … On CBS's hit Big Bang prequel Young Sheldon (8:30/7:30c), a family feud erupts when Meemaw (scene stealer Annie Potts) refuses to give George Sr. (Lance Barber) her brisket recipe. … Steven Weber guests on CBS's Mom (9/8c) as Patrick, the estranged brother of Adam (William Fichtner). The reunion gets weird when Patrick becomes romantically drawn to Christy (Anna Faris). … Each Thursday in December on Turner Classic Movies, cabaret star Michael Feinstein hosts a prime-time series of movies saluting the "Great American Songbook," where in most cases the music is better than the film. Case in point: 1948's Words and Music (8/7c), a very fictionalized biopic about the partnership of Richard Rodgers (Tom Drake) and Lorenz Hart (Mickey Rooney). A highlight: Gene Kelly and Vera-Ellen dancing to "Slaughter on Tenth Avenue." … New to streaming: Mama's Angel, the first Israeli series offered by the globally oriented Walter Presents, a 10-part mystery about the murder of a prison therapist's young son in affluent Tel Aviv.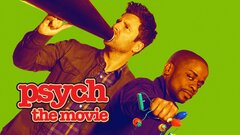 Powered by