'The Exorcist' Season Finale: Father Tomas Risks His Life
Sergei Bachlakov/FOX
THE EXORCIST: L-R: Ben Daniels, Zuleikha robinson and Alfonso Herrera
Inside a chilly Vancouver soundstage, smoke hangs heavily around a dimly lit set that looks like it's been through hell and back. ­Fitting, since the structure is the Nachburn Island, Washington, home of The Exorcist's Andy Kim (John Cho), the loving foster father who has been targeted by a demon disguised as his late wife (Alicia Witt) all season long on Fox's horror series.
In tonight's finale, Alfonso Herrera's Father Tomas comes up with a plan to offer Andy some supernatural backup in the battle. "Tomas needs to make things right, even though his life will be at risk," says Herrera, noting that his priestly character has been dancing a little too close with his own demons since experiencing less-than-holy visions.
See Also
The actor revealed what's to come for his charter at New York Comic Con on Sunday.
"He's willing to help this family and [risk ­becoming possessed] himself to do so." But they had better move fast. "They're under a time pressure because of all the deaths the demon has caused on the island," explains Ben Daniels, whose defrocked Marcus is forced to OK Tomas's potentially fatal Plan B—once the classic Roman ritual fails to do the trick. "They realize they can't beat it [the more traditional way]. The demon is just too strong."
And that's even with the recent arrival of Marcus's former love, Mouse (Zuleikha Robinson), the gun-toting exorcist with her own style of salvation. "It's pretty ­brutal," Robinson says of the climactic cleansing.
"Marcus, Tomas and Mouse end up doing this exorcism on Andy, and I think it's the darkest one they have ever done on the show." To reveal how it all shakes out would be a mortal sin, but let's just say that they are all gonna need our prayers to make it out alive. Says Cho: "This was my first foray into the supernatural like this, and I wasn't really prepared for the stakes to get so high!"
The Exorcist, Season Finale, 8/7c, Fox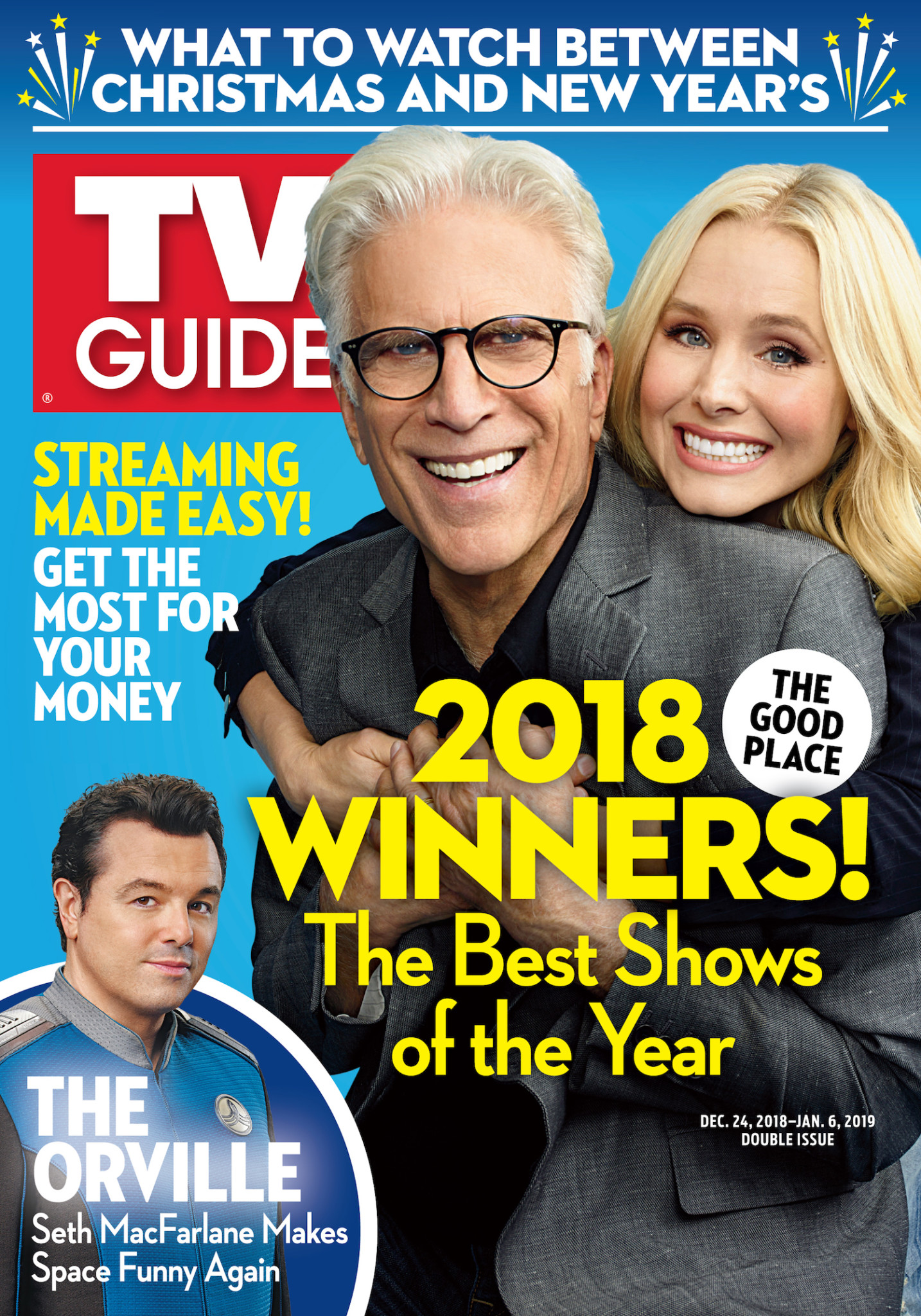 This article also appeared in the Dec. 11 - Dec. 24 issue of TV Guide Magazine.