'The Exorcist' Adds a Local Tragedy to the Mystery (VIDEO)
Well, it's far from the romantic cruise we were hoping Marcus (Ben Daniels) would have with local Fish and Wildlife investigator Peter Morrow (Christopher Cousins), but at least the flirty pair are spending some time alone.
On Friday night's The Exorcist, the defrocked priest and his new pal hit the water for a ride to the other side of the island after Morrow fills him in on a local tragedy.
See Also
'Supernatural,' 'The Thorn Birds,' 'The Exorcist' and 'Buffy the Vampire Slayer' have all had hot priests. Check out the smoldering holy men who made our list!
Recounting the years-old slaughter of a Seattle family by a man who seems to have been acting under maybe some otherworldy influence, Morrow explains that the killer, Glenn Powell (not the actor from Scream Queens!), left one victim off his list and she just so happens to live across the lake.
Check out the exclusive clip below and tell us in the comments whether you think the guy offed his entire family because the devil made him do it.
The Exorcist, Fridays, 9/8c, Fox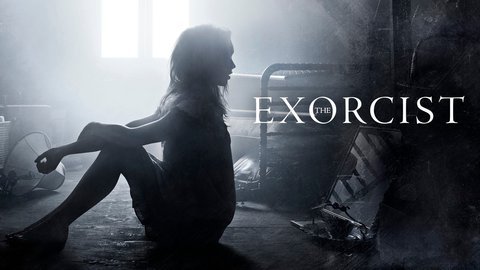 Powered by