John Cho Is Worried About His Character on 'The Exorcist'
The final day of New York Comic Con was possessed by a panel for Fox's chilling drama, The Exorcist, with the talk focused on the current second season of the television adaptation of the popular film franchise. Panelists include stars Alfonso Herrera (Father Tomas Ortega), Ben Daniels (Father Marcus Lang), John Cho (Andy Kim), Kurt Egyiawan (Father Devon Bennett), Zuleikha Robinson (Mouse) as well as executive producers Jeremy Slater and Sean Crouch.
Before the panel, an excited audience was given an exclusive look at a few scenes from the next episode, airing, ironically, on Friday the 13th of October. The scenes revealed a new case that Tomas and Marcus are taking on as well as more devilish hijinks going on at the Vatican that also introduces Robinson's character, Mouse.
See Also
'Supernatural,' 'The Thorn Birds,' 'The Exorcist' and 'Buffy the Vampire Slayer' have all had hot priests. Check out the smoldering holy men who made our list!
With two episodes having already aired in the sophomore season, Daniels talked about the unstable place where Marcus is at since he's been excommunicated from the church and the building conflict we'll see with the risk-taking Tomas.
"Marcus has lost his relationship with God," Daniels said. "He's coming to the conclusion that maybe he's been brought together by God with Father Tomas to train Tomas and God is moving his attention to Tomas so there's a bit of jealousy involved there, as well."
One thing the producers said audiences will see more of this season is Tomas and Marcus working together since they were often pulled apart in the first season. "I really think the show lives and breathes when those guys are onscreen together," said Slater.
Egyiawan also previewed that Father Bennett, who has been desperately trying to uncover a conspiracy inside the Vatican, will find a new partner in crime starting in Friday's episode, namely Robinson's character, who is a female exorcist that doesn't play by the rules. "They kind of clash because they have different ideas about how to get to the same goal," Egyiawan said. Crouch also added, "Father Bennett is a man who plays by the rules and that's one reason we're throwing him together with the beautiful and talented Mouse because she does not play by the rules. We're going to get those two together and they're also going to go on a journey." We'll also get Mouse's backstory in episode 8, Slater teased.
Cho joked that what's coming for his character, Andy, is going to be very funny. Instead, he explained that his character is essentially a good guy (with a broken heart) fostering a group of troubled kids. But as good intentioned as that all sounds, there's clearly something evil coming on the horizon.
"Things are not going to go well for Andy, which is too bad," Cho said with concern. "Andy's sin is loving too much. He has background with his [deceased] wife, who he loved very much, and these children that he loves so much partially because they need him."
The Exorcist, Fridays, 9/8c, Fox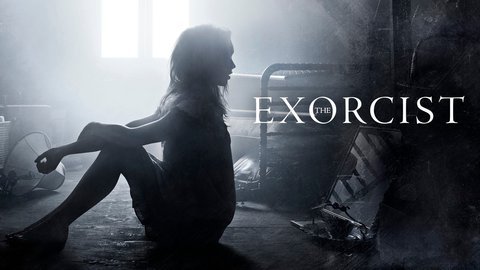 Powered by