What's On: 'She's Gotta Have It,' Emmy-winning 'Thanksgiving' episode of 'Master of None,' 'Anne of Green Gables' sequel
A critical checklist of notable Thursday TV:
She's Gotta Have It (streaming on Netflix): Netflix, TV's great disrupter, is hoping to change our Thanksgiving viewing habits. Forget parades and football when a bounty of new programming is laid out for binge-watching: from the deluxe Barbra Streisand concert special and female-centric Western limited series Godless, both of which premiered Wednesday, to the latest offering: a sexy 10-episode series revisiting Spike Lee's breakthrough feature of 1986. DeWanda Wise is the stunning new Nola Darling in this expanded reboot, narrating her passionate and soul-searching misadventures from her well-traveled bed in a Brooklyn flat she can barely afford, thanks to the gentrification of her Fort Greene neighborhood. Lee directs all 10 episodes, with a lush soundtrack punctuated by on-screen flashes of the actual recordings—why don't more shows do this?. The season culminates with a terrific Thanksgiving-themed episode in which Nola invites all three of her guys—nicely played by Cleo Anthony, Lyriq Bent and Anthony Ramos—to dinner, where dancing and intense jockeying for position ensue.
Master of None (Netflix): The brilliant second season of Aziz Ansari's quasi-autobiographical comedy series premiered back in May, but there's no better time to rediscover it than now. In particular, the "Thanksgiving" episode that deservedly won a writing Emmy for Lena Waithe, who plays Denise, the lesbian BFF of Dev (Ansari). Cue up episode 8 for this wonderful story, spanning some 20 years of Thanksgivings in Denise's home, dominated by her mother (a terrific Angela Bassett), to whom Denise frets about coming out, though by the end, a new family order has been established. With Dev tagging along as usual. Splendid.
Anne of Green Gables—The Good Stars (8/7c, PBS, check local listings at pbs.org): And now for something the entire family can watch together. Ella Ballentine returns as the free-spirited orphan in a sequel to last Thanksgiving's heartwarming adaptation of Lucy Maud Montgomery's beloved story. In the new film, Anne turns 13 and her friendship with Gilbert (Drew Haytaoglu) deepens while she struggles to stay sensible on Prince Edward Island. As her new family, Martin Sheen and Sara Botsford are first-rate. A third film in the series, Fire & Dew, will air in 2018.
A Place to Call Home (streaming on Acorn TV): A fifth season of Acorn's most popular series returns with a two-episode opener, propelling the Australian family saga four years ahead to 1958, with societal and generational change impacting the many relationships. In the opener, Sarah (series star Marta Dusseldorp) clashes with Henry (Tim Draxl) over an Aboriginal patient, stirring local prejudice.
Inside Thursday TV: TV gives you a ringside seat to the 91st Annual Macy's Thanksgiving Day Parade on NBC (9 am, all time zones), with Today's anchors hosting, and musical performances by Gwen Stefani, Patti LaBelle and many more, including such Broadway hits as Dear Evan Hansen and Anastasia. … CBS counters with its Thanksgiving Day Parade on CBS (9 am/8c/7 MT), hosted by Entertainment Tonight's Kevin Frazier and Keltie Knight. Kelsea Ballerini is the headliner. … At noon (all times zones), NBC puts on the dog with the 16th edition of The National Dog Show Presented by Purina, with host John O'Hurley presiding. … With the exception of The Big Bang Theory, CBS is airing original episodes on Thanksgiving night, including Young Sheldon (8:30/7:30c), in which the young genius (Iain Armitage) uses his facility with statistics to help the football team. And on Mom (9/8c), the support group rallies around Jill (Jaime Pressly) when she has a breakdown in her home away from home: a department store. … The CW is also all new, with fresh episodes of Supernatural (8/7c) and Arrow (8/7c), during which Black Canary (Katie Cassidy) disrupts the family holiday dinner of Oliver (Stephen Amell) and Felicity (Emily Bett Rickards). Happy Thanksgiving?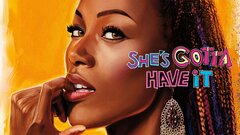 Powered by