'The Partridge Family' Star David Cassidy in Critical Condition with Organ Failure
Actor David Cassidy, best known for his role in the musical sitcom The Partridge Family, is in critical condition at a Florida hospital according to multiple reports, including from CNN.
Cassidy, 67, disclosed in February that he has dementia.
The actor's rep told ABC News that Cassidy was in an induced coma but that "he is currently conscious and surrounded by family."
This is a developing story.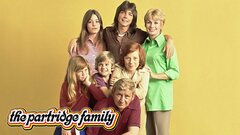 Powered by