'You're the Worst' Stars and EP on What THAT Moment Means for Jimmy and Gretchen's Relationship
[Spoiler alert! This post contains plot details about the Wednesday, November 8 episode of You're the Worst.]
Jimmy (Chris Geere) and Gretchen (Aya Cash) took a major step forward in Wednesday's episode of You're the Worst…but it may just be a temporary fix.
After a promotional appearance to tout his New York Times best-selling book (albeit on the Paperback Mass-Market list) went awry, Jimmy reached out to Gretchen. Gretch, fresh off a botched bonding attempt with Boone's (Colin Ferguson) daughter, ditched the boys' collaboration with Ben Folds and drank with her ex. The duo talked a bit about their lives, but sparked after tearing down a stranger—and the former couple shared a kiss.
"I think, unfortunately, Jimmy believes this is it: this is getting back together," Geere says. "Gretchen is just confused. She is just going with the flow of this. They've always been in love; they're madly in love, and I think you can tell that. But they are still fighting so many demons outside of each other, that they use each to find comfort in what is quite a chaotic environment."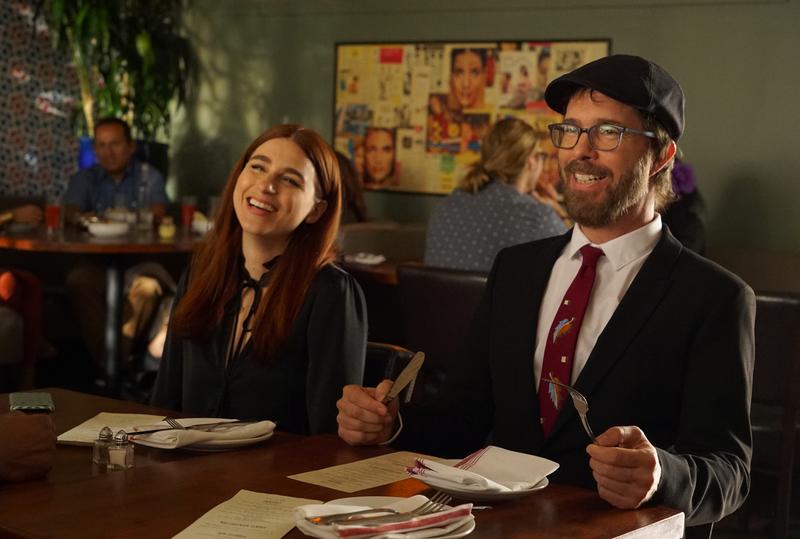 See Also
'From The Beginning, I Was Screwed' marks the return of Folds playing himself.
For Gretchen, who is still—understandably—hurt from Jimmy's post-proposal ghosting, the reunion is eye-opening. "I think Gretchen realizes how hurt she's been, and she's not going to be able to wake up one day and get over it," Cash says. "It's going to color all their interactions. She doesn't know if it will work. It's a brief moment of happiness, and then it's revealed things might be too damaged to fix."
But there is hope. "Because it's episode 11 of 13, obviously we're not done with the story," executive producer Stephen Falk says. "We don't know what happens after that scene at the end of 11, but clearly something is going to happen. But it's two steps forward, one step back for them when they wake up in the morning and nothing has been solved or dealt with. They're going to have to [face] what we've been dealing with all season, but haven't actually dealt with."
You're the Worst, Wednesdays, 10/9c, FXX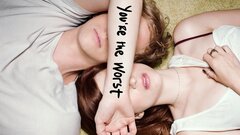 Powered by