'You're the Worst' Cast and Ben Folds Preview an Unlikely Team-Up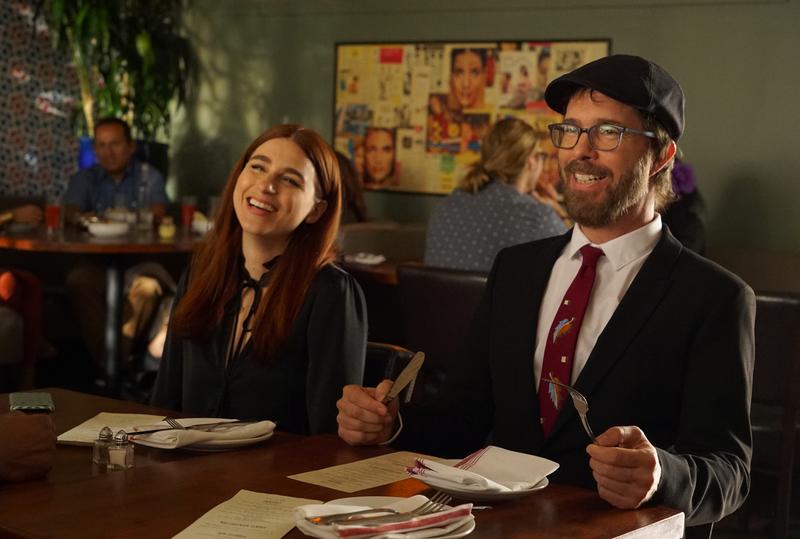 FXX's You're the Worst is welcoming back its fictional version of Ben Folds (Folds, playing himself) in Wednesday's new episode, "From The Beginning, I Was Screwed."
"Ben Folds is going to do a collaboration with the boys—with Sam and Shitstain—and I would say it doesn't go well," Aya Cash (Gretchen) says with a laugh. "Ben has such a great sense of humor about himself."
Folds sings in the episode, but it's not the kind of song fans of his group Ben Folds Five are used to. "It's a god-awful song," Folds admits. "It's horrible. And I had to sing it more than once."
To make the tune a bit more plausible, the musician played a hand in crafting the undeniably catchy song.
"They gave me these words—which are really funny—and I timed them, changed a couple of things so that it worked like a song," Folds says. "They got pretty close to a song for guys who don't write songs. I kind of made up the melody on the second or third take, and now it's in my head. The other actors were like, 'damn, now I'm going to have this song in my head,' which is really unfortunate, lyrically."
On the show's Los Angeles set, Chris Geere (Jimmy) lamented that he's yet to share significant screen time with the "legend," while Darrell Britt-Gibson (Shitstain) and Brandon Mychal Smith (Sam) got a kick out of the unusual pairing.
"He's hilarious, he's so layered," Britt-Gibson says. "The performance is so nuanced. He's such a cool, down to earth person to work with. He's a gem."
Adds Mychal Smith, "I had friends who started screaming, 'Oh my God, you're working with Ben Folds! Ben Folds is a legend!'" Brandon recalls. "And he's a very smart guy."
How successful the musical collaboration is remains to be seen—"They're trying to be pioneers of musical style," Folds says. "Mostly they're just trying to make money."—but in the meantime, the fictional Folds finds himself in trouble due to his introduction to booze.
"Ben Folds really likes alcohol, because back in North Carolina, they have a lot of weird rules, and we have cool things in LA," executive producer Stephen Falk says with a laugh. "Our character of Ben Folds only moved to LA a couple of months ago and is very excited; he's a wide-eyed innocent Ben Folds. [Post-booze] he may or may not have wandered around Griffith Park, and he may or may not have fallen a great distance and has a terrible head wound." In other words, he's going to fit right in.
You're the Worst, Wednesdays, 10/9c, FXX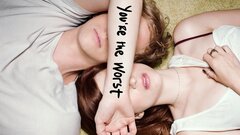 Powered by