'Veronica Mars' Actor Brad Bufanda Takes Own Life at 34
Brad Bufanda, who played Felix Toombs on Seasons 1 and 2 on Veronica Mars, committed suicide on November 1 at 34 years old.
The Los Angeles County coroner's office confirmed the death, and Bufanda's manager released a statement: "We are completely devastated for he was an extremely talented young actor and wonderful, caring human being. He was reviving his career having just completed two movies and we are shocked and saddened by his passing. The family would appreciate privacy at this difficult time."
Bufanda also had roles on TV shows such as Malcolm in the Middle and CSI: Miami.
According to TMZ, law enforcement confirmed Bufanda jumped off a building. His body was found on the ground with a suicide note "thanking" people in his life.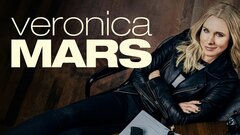 Powered by