Kristen Bell: 'Veronica Mars' Miniseries 'Is Going to Happen'
Veronica Mars fans listen up! The series' star Kristen Bell has some major news: She's 100% in on working on a reboot of the cult-favorite drama.
The news came via her friend and Veronica Mars co-star Ryan Hansen during a Facebook Live conversation with IndieWire. Hansen was promoting his new YouTube Red series Ryan Hansen Solves Crimes on Television*.
"We are willing to put the effort in—I mean, if I have to do it as Murder She Wrote at 80, we're going to do it," Bell said while on the phone with Hansen and IndieWire. "It's going to happen."
Veronica Mars formerly aired on UPN/The CW for only three seasons (2004-2007) before it was canceled. The series was so beloved by fans they crowdfunded and paid for a feature movie to be made in 2014. According to the Kickstarter page, 91,585 backers pledged $5,702,153 to make it happen. In the meantime, there have been more Veronica Mars novels published but no word yet on any scripts in development. So, there's plenty of material for writers to choose from.
Bell revealed that she and Mars creator/producer/co-writer Rob Thomas "are sort of in constant contact about when we can do it again. There's a lot of willingness and commitment to doing it again."
As fans of Bell know, she's currently staring in NBC's The Good Place making her time limited, so Bell said, "We'd have to do, like, a miniseries."
While no official plans are in place for a revival Bell teased, "Rob and I email about it every couple of months or so. And personally I think, and I think Rob probably agrees, is that a) we'll never make the fans pay for it again and b) the format works better as an episodic [series]."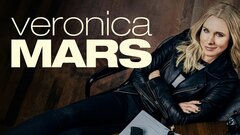 Powered by