The 'American Crime' Team on Reverse Engineering the Series for Season 2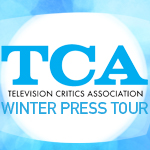 As producers set out to shape American Crime's sophomore year —with Felicity Huffman, Timothy Hutton, Regina King (who won an Emmy for her role in Season 1) and Lili Taylor among the returning actors in new roles—they set out to reverse engineer the topics that they dealt with the previous season.
"The disparity in the education system was something that important for us to talk about," executive producer Michael J. McDonald said during the show's Television Critics Association panel. "[Once] we had the setting, and it gelled together."
The second season of the ABC drama follows the fallout of a high school basketball player's alleged drugging/rape. (Season 2 will take place over a few weeks, and the more instantaneous reactions.) For series creator John Ridley, who has multiple members of his family in the education system, it was important "we really tried to bring in as many perspectives as possible." To ensure that, the producers sat down public and private school administrators as they prepped the season.
Though the show is on a network where there are some limitations about what can be said and shown, Ridley said that has never negatively impacted the way the story unfolded. "I, very sincerely, don't [feel handcuffed]," he said. "If this show could only survive on gratuitous moments, I don't know we'd have much to say to begin with." When the show does need to stretch beyond what is allowed, the producers have utilized tricks—dropping audio or cutting the video—to convey what they need.
The actors utilized their own tricks while working on the series: Connor Jessup (who portrays Taylor, whose alleged rape is at the center of the season), Trevor Jackson (Kevin, Taylor's teammate) and Joey Pollari (Eric, another one of Taylor's teammates) didn't want to know what went down the night in question.
RELATED: More Scoop From the Television Critics Association
"I got to lean pretty heavily on Taylor's confusion and broken memory," Jessup acknowledged. Meanwhile, Pollari said he had conversations with the producers about "degrees of truth."
For the returning actors, continuing on with the series proved to be mutually beneficial for all involved. "There was a desire to make sure they were different [characters] in many ways," Ridley noted. And with the complex story they were telling, "you cannot delve into difficult subject matter without actors who don't feel comfortable with that subject matter and each other."
The group they've built is a "mecca," Huffman said.
"It comes very naturally to us; it's a win-win," Taylor added. "It's a win for us because it's deeper, the writers know us."
American Crime airs Wednesdays at 10/9c on ABC.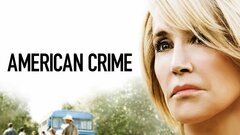 Powered by