'American Crime's John Ridley on Emmy Nominations and ABC's Response to the Show's Diversity
You'd think a guy with an Oscar under his belt and a slew of Emmy nominations for one of broadcast television's boldest efforts of the last season would be unfazed by the attention. Yet John Ridley, executive producer of the stellar American Crime, is still surprised. And humbled.
"I'll be honest, if you asked me three years ago that I would be talking about any of the things I have had the opportunity to talk about over the last three years? I don't think so!" he laughs. Even with an Academy Award-winning screenplay for 12 Years a Slave on his résumé, Ridley confesses that American Crime—a gripping exploration into race, class, justice and religion—was a gamble for almost everyone involved. "Tim Hutton didn't know who I was. Felicity Huffman didn't know who I was. To have people look at the material—not just what I was writing, but the subject matter—and to say 'Yes, it's on ABC but that doesn't mean it can't be potent, it can't be provocative' and have those folks sign on [was amazing]."
As was the end result. In 11 episodes, Ridley and company (a crew he proudly states featured as much diversity behind the camera as there was in front of it) created the kind of television not normally embraced by broadcast networks. Deliberately paced, free of clichés and far from glamorous, Crime bristled with humanity as the investigation into the attack of a white couple unfolded through the points of view of a cast of characters from across the racial spectrum who were not always easy to love.
"ABC looked at it and went 'Don't hold back'," recalls Ridley. "There was never a time when ABC said talk about race, but only race. Or just make it black and white. Or save the Muslim American woman for next season. They have been wonderful in saying 'If you can weave it together, go for it.'"
That willingness to go for it paid off in the form of 10 Limited Series Emmy nominations, including Outstanding Limited Series, Casting, Writing, Lead Actress (Huffman) and Lead Actor (the first ever Emmy nomination for Hutton). In addition, Regina King and Richard Cabral were singled out for Outstanding Supporting Actress and Actress notices. "To have people who your peers recognize the show not just in one or two categories but across the board, to have the network stand up and say 'We want this show back,' and to have people watch it and say 'Yes, there are moments where its unrelenting but there is value in it,' all of that," marvels Ridley. "I would never have believed it."
Much of the cast is intact for the anthology's planned second season, which will revolve around a sexual assault at a private school and how those connected to the situation view one another, as well as themselves. "We're going to be talking about socio-economic issues, sexual orientation, young people…and what we have found out is that most issues are not isolated," says Ridley. "One thing doesn't happen by accident."
Another thing that Ridley knows hasn't happened by accident is the chance to tell different shades of stories. "I don't want to frame the conversation like it's ABC against anyone else, because there are challenging shows out there [on other networks]. But clearly, with Fresh off the Boat, black-ish, the entire Thursday night lineup, ABC is saying that the audience can handle these things," he says, gratefully acknowledging the Shonda Rhimes effect. "She has has created a space where people like [black-ish creator] Kenya Barris can come along and tell the best stories. I have been a huge beneficiary of that, too."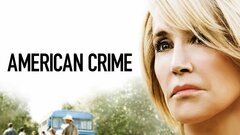 Powered by