'HTGAWM' Star Jimmy Smits on Being Part of Shondaland, and the Importance of His Charitable Work
Where is Laurel's baby? This season on How to Get Away with Murder it's not so much a murder mystery as a kidnapping. But on this twisty, turny show, maybe it's a little bit of both. The mystery is slowly unraveling in flashbacks, but fans have yet to figure out how everyone is involved.
New to the group is Jimmy Smits, who plays Dr. Isaac Roa, Annalise Keating's (Viola Davis) therapist and fellow recovering addict. Mr. Smits spoke exclusively to TV Insider about what it's like operating in Shonda Rhimes' world, and why working with foundations like Stand Up To Cancer strikes a personal chord with him.
Let's talk How to Get Away with Murder. What drew you to the role of Isaac Roa?
I've done a couple of these arcs on different shows, so jumping on a moving train isn't that foreign to me. In terms of where I'm at career-wise, it's more about wanting to work on a show that you like or because of the writing, or the type of character challenge you may have.
Simply, I like the show. I like the strides that show has made on so many different levels, but the bottom line for me was a chance to be able to work with Viola. When I sat down with her with Peter Nowalk, who's the creator [and] the head writer on that particular show, it was just about having scenes with her and having to mix it up with her and create some kind of fireworks for the time that I'm going to be there.
What's it like being part of Shondaland?
There are always major, major twists. The cast doesn't know a lot in terms of what's coming up. You gotta prepare yourself for whatever they come up with. That's been eye-opening for me. They kinda know, more or less, where they want to go at the end, so they have this end piece, and then they start putting all the pieces of the puzzle together as they're going. I haven't been there since the beginning, so I don't really know, but the vibe that I get is a lot of [the cast] don't really know until we're reading it at the read-through.
Was it fun reuniting with your Sons of Anarchy co-star Billy Brown?
It's always great to see a familiar face, and it eases the breaking-the-ice period you have. I vividly remember the day on set on Sons when he got this job, when he got the pilot gig, how happy he was. I was ecstatic for him that he had gotten this job.
Why are you a spokesperson for Stand Up To Cancer?
I've been involved in Stand Up since their launch in 2008. Stand Up is really involved in doing all kinds of fundraisers. An organization like this, they're really involved in helping to fund research teams and prevention education. You can save so many by prevention. It's all about letting people know, especially in underserved communities. We did the PSA [see video below] in Spanish as well as in English. Traditionally, underserved, underprivileged communities don't reach out for health care until they're symptomatic.
How has Hollywood impacted your charitable work?
It all goes back to the way we were brought up. Mom would say, 'If you have blessings in life, give something back, too.' It was part of her religious makeup, and it's something that always stayed with me. It's incumbent upon you to look over your shoulder and help the next guy coming through.
How to Get Away with Murder, Thursdays, 10/9c, ABC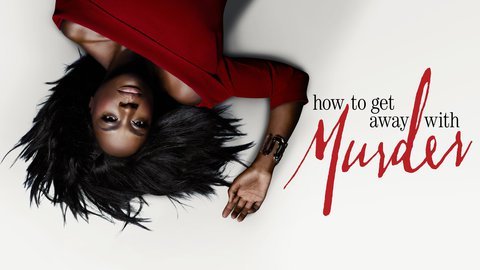 Powered by