NBC Really Wants You to Binge on 'Blindspot'. Here's Where They're Making All 10 Eps Available.
Blindspot isn't returning until February 29, but anyone who missed the No. 1 new show this fall is getting another chance. Starting this Sunday and running straight until the action-packed drama's return, NBC is making all 10 episodes from the season's first half available—for free—almost everywhere you look.
RELATED: Why Blindspot's Jane Doe Is One of Our Favorite Kick-Ass Women on TV
And that's a good thing, because this twisty-turny drama starring Jaimie Alexander as a mysterious tattooed amnesiac working with the kind of FBI agent (Sullivan Stapleton) you wanna go undercover with only gets craftier with repeat viewings.
The campaign, called "Blindspot Discovery," will give viewers new and old access to the eps on Hulu, On Demand and the NBC app, which is available on the iTunes App Store, Google Play, Apple TV, Roku, Xbox One and Amazon Fire TV. In addition, the USA Network will run a binge-athon of all 10 hours on Saturday, Feb. 27 from 1 to 11 p.m. ET. So schedule your time wisely and catch up on this one. We're hearing it's coming back in a major way and you don't want to be Blind-sided.
[jwplatform bUOq26wc]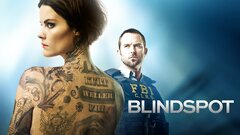 Powered by