'Star Wars Rebels' Scoop: Princess Leia Set to Appear on the Disney XD Animated Series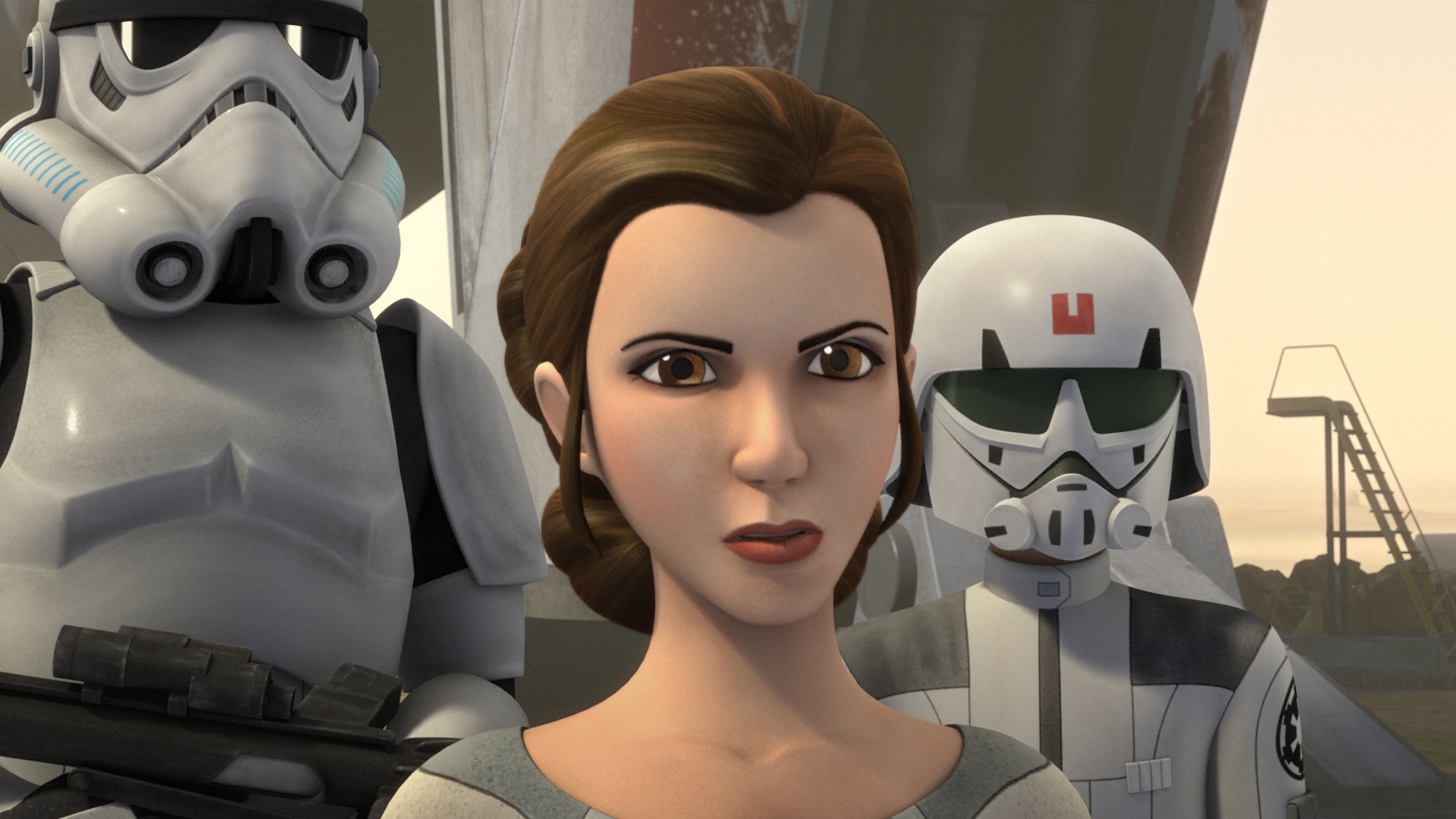 Before Season 2 of Star Wars Rebels began, executive producer Dave Filoni teased that he was bringing another major legacy character from the films to his animated series. We can now reveal that guest star is Princess Leia Organa (who is going by General Organa in the current blockbuster Star Wars: The Force Awakens).
The iconic character—who was introduced in the very first scene of the first Star Wars movie back in 1977 (aka A New Hope)—will be featured in the January 20 episode of the Disney XD series, which is set prior to that film, just as the Galactic Empire is beginning its ruthless oppression. The teenage princess is sent to Lothal—the base planet for the series' main characters, a group of rebel fighters—on a secret mission to bring ships for the rebel fleet. Unfortunately an Imperial lockdown throws that plan into chaos.
RELATED: 11 Times TV Paid Tribute to Star Wars
"We thought we had an opportunity to show her learning to be a leader, experimenting with the personality that becomes the stronger more resolute character you see in A New Hope," Filoni says. "One of the complex challenges of depicting Leia in Rebels is that we have to remind the audience that at this point she is part of the Empire. She doesn't believe in the Empire, but she is acting the part, almost a double agent."
This will be Leia's only appearance this season, and it is unknown yet if she will appear again on the series. The voice will not be provided by Carrie Fisher (the live-action actress who created the role), but instead is by Julie Dolan, who also played Leia in the video game Star Wars: Uprising.
Leia joins several other legacy characters who have already appeared on the show, including Darth Vader, C-3PO, R2-D2, Yoda and Lando Calrissian from the films and Ahsoka Tano from the animated series Star Wars: The Clone Wars.
"I get asked by fans about certain characters all the time," Filoni told us back in September. "We've been pretty good at bringing them back, not just because people want them, but because we have an important story to tell with them, and how things cross over."
The episode, "A Princess in Lothal," airs Wednesday, January 20 at 9/8c (Rebels' new timeslot) on Disney XD. Check out a clip: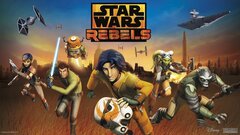 Powered by