Star Wars Rebels: Jedi Training Gets Serious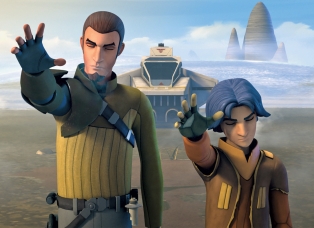 Winter Preview | Star Wars Rebels, Mondays, 9/8c, Disney XD
Jedi training is about to get serious on Star Wars Rebels. The new animated series–set between the two movie trilogies–is bringing in one of the franchise's big guns: Yoda, the wise, Muppet-like Jedi master with the unique sense of grammar, makes his presence known to guide fledgling Jedi knight Kanan (Freddie Prinze Jr.) and his new padawan apprentice, Ezra (Taylor Gray) in the January 5 episode.
Because Yoda is in hiding on Dagobah–Rebels takes place 14 years after the Galactic Empire wiped out most of the Jedis (as seen in the 2005 movie Revenge of the Sith)–he cannot physically appear to Kanan and Ezra. Still, while only his voice is heard, it's a distinctive one: Frank Oz, who played the character in five movies, returns to this galaxy far, far away. "I felt that keeping Yoda as this disembodied thing would confuse the audience less," says executive producer Dave Filoni. "I didn't want people to think he had died and they were seeing a Force ghost."
And while Filoni has been working in the Star Wars universe for a decade (he also helmed the animated Clone Wars series), he was eager to learn from the wizard named Oz. "We went over every single line," he says. "Frank has put a lot of thought into who Yoda is, all 800 years of him. As a director, it was great to work with an actor who is so invested in this character."
Strong the Force will be with this episode.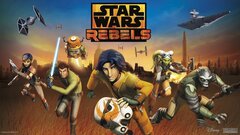 Powered by