'The Bold Type' Season 2: Things We Do and Don't Want to See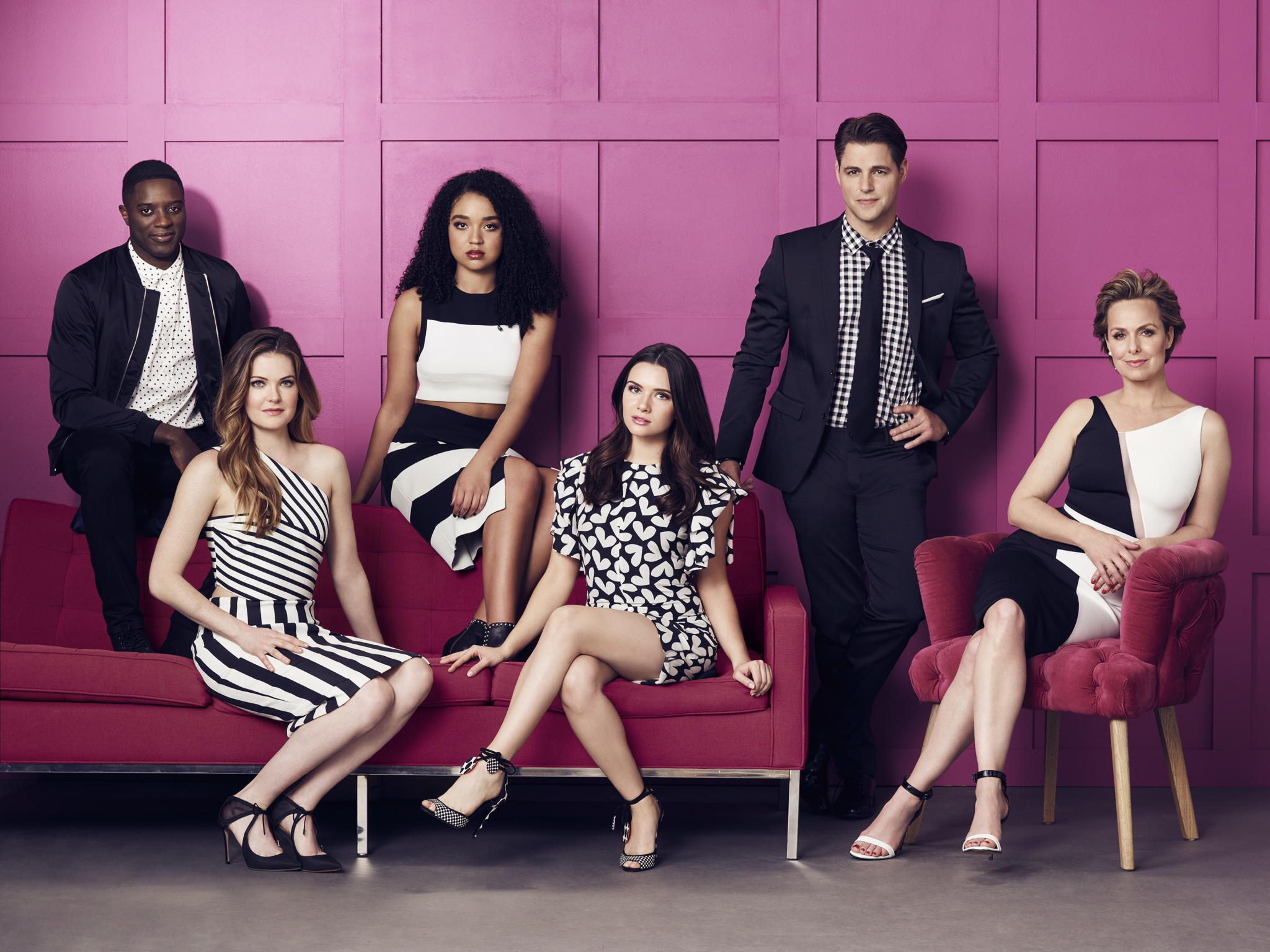 Freeform's The Bold Type is just coming off its two-season renewal and with creator and showrunner Sarah Watson being replaced with Amanda Lasher from Sweet/Vicious, there are definitively going to be some changes.
The first season of the show was well received because of the way it empowered women and tackled topics like sexuality, identity, and love. It was both refreshing and inspiring to see women succeeding in the workplace, while also still exploring what it means to be a twentysomething living in New York.
But with every great new show there are things that need to continue into the following seasons, and there are things that need to be reconsidered. Here are a few things that we would like to see in the next two seasons of The Bold Type and some that we could do without.
See Also
The Freeform series loosely based on the life of former Cosmopolitan EIC Joanna Coles will be back for two more seasons.
Do
The characters
The Bold Type succeeded the way it did because of how well-written the lead and recurring characters were. Each person has a distinct characterization and it is very easy to find yourself connecting with one or more of them. Fans seeing themselves within Kat (Aisha Dee), Sutton (Meghann Fahy), and Jane (Katie Stevens) is what made each journey they went on that much more exciting to follow along with.
Kat's evolving understanding of her sexuality combined with the very real issue of being a woman with a voice on the internet represented many groups of people. Sutton's main arc was her trying to pave a path to a future she actually wanted. Between tackling the decision of money vs. passion, Sutton also found herself in a relationship with Richard Hunter (Sam Page) which wasn't always easy to navigate when he happened to be a Scarlet board member.
Jane's challenge was trying to make her own voice heard in the writing she did for Scarlet, which eventually became her choosing to leave because she got an offer at another magazine. At the same time, Jane was looking for love and figuring out what made her happy. Jacqueline (Melora Hardin) proved to everyone what it means to be a woman in charge who looked out for other women and gave them advice that would help them along the way. Jacqueline was the best kind of boss because she represented support between women instead of a constant competition.
The topics
The Bold Type centered their episodes around subject matter that included: sexuality, sexual assault, career struggles, breast cancer, online abuse, and more. It managed to cover a lot of group in 10 episodes, and there is no doubt that they will continue to cover even more. By branching as far out as they do, the show reflects more of what life is like for a large scope of people.
Continuing to introduce and really dig into important topics is exactly what The Bold Type needs to do, since that is how it started many of its conversations. The show's overachieving attempts to introduce a wide selection of relevant topics is what works out for them the best. Going forward it would only help The Bold Type if they utilize the success they got from their sensitive and insightful approach to certain topics.
The relationships
Connections are a strong part of what makes The Bold Type stand out because it stretches throughout many areas. The relationship between Jacqueline/Jane or Sutton/Oliver is so different from the constant The Devil Wears Prada style of mentor ship. The friendships between the girls and the way Alex fits into the equation is always so entertaining to see. It is important to continue to see these relationships because they are genuine.
The connections between all the people on the show make The Bold Type what it is and without that it would feel like an entirely different series.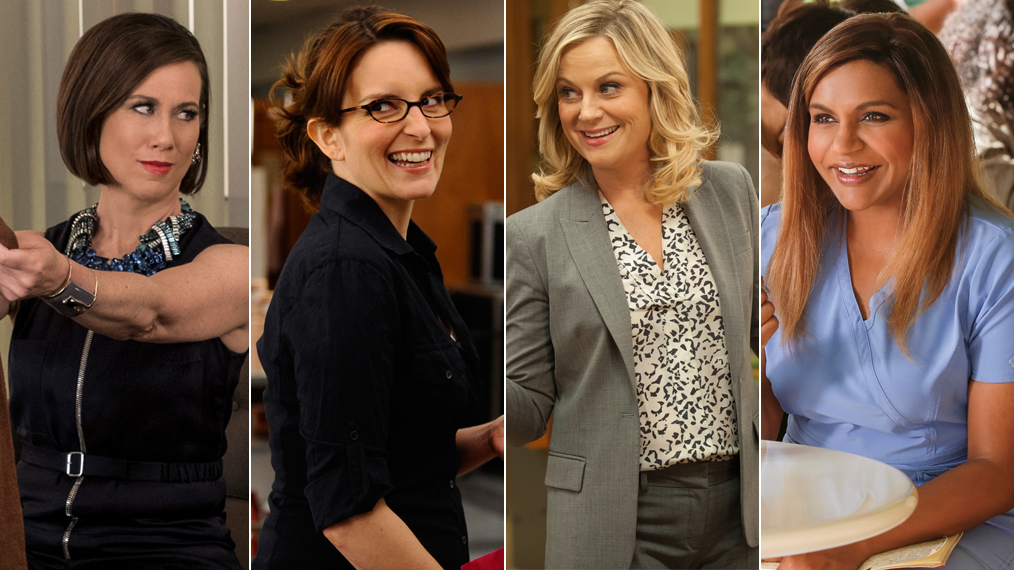 See Also
These women are fierce, ambitious, and they aren't willing to settle.
Don't
Jane separating from the others
Choosing to leave Scarlet felt like a plot that would end exactly the way it started for Jane. Instead she really did decide that Incite was the better offer but it feels like the core of the show is intertwined with Jane's relationship with Scarlet. The Bold Type and the magazine was introduced through Jane's first day as a writer, that has to be the constant.
Having Jane return would make the most sense because having her work somewhere else removes her from all the scenes that involve being in Scarlet. It isn't like the show will introduce the office dynamics in a new workplace because one character will be there now.
In terms of storytelling, having Jane distant from the others only creates more problems and brings up the question of her growth as a writer. Not much was revealed about Incite but Jane's hunger to write strictly political articles might be her biggest obstacle. Throughout season 1 it always seemed like Jane wasn't always grasping that the topic doesn't have to be political to make an impact. Perhaps there is still a chance for her to explore what that means when it comes to her writing by actually returning to Scarlet.
The abundance of romance
Romance is the essence of most shows but it doesn't always work when there are too many options because it makes rooting for a specific one a little harder.
There wasn't too much of that in the first season but there were times that some relationships didn't feel necessary. A good example would be Sutton and Alex, she was still getting over Richard and her very brief relationship with Alex felt a little bland. Watching them build towards that actually was adorable, but then Sutton realized she still wants to be with Richard which all of us, including Alex, knew all along. There isn't anything wrong with making mistakes when it comes to your love life, but as a viewer it felt like the buildup was more captivating than the actual execution.
See Also
Summer is barely over but that's not stopping big plans for ABC and Disney's annual celebration of all things Christmas.
The way certain social issues are handled
During an episode where Kat found herself defending Adena against a racist asshole, she ended up getting arrested for punching the guy. After the episode there were discussion happening online about whether Kat's actions made sense for a woman of color that specifically wouldn't do something that would case a police officer to draw attention to her.
Afterwards Kat also didn't seem to understand why Adena ran and Jacqueline had to explain it to her, another strange moment where Kat should have had that knowledge as a black woman but didn't seem to. Going forward it would be great to see that get fixed, just because so many other issues are handled with a great deal of awareness, and especially with how relevant it is right now.
The Bold Type, Season 2 Premiere, 2018, Freeform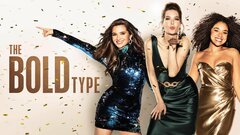 Powered by