'DreamWorks Trolls Holiday' Musical Special Gets Air Date
Hollywood A-list stars Anna Kendrick, Justin Timberlake, and Zooey Deschanel are lending their voices once again for a very cheerful reason: DreamWorks Trolls Holiday is set to premiere on Friday, Nov. 24, on NBC.
The half-hour animated musical special is a follow-up to last year's holiday season box-office hit Trolls, which grossed $153 million domestically. It follows Poppy (Kendrick), who learns that the Bergens don't have any holidays on their calendar. She must fix the situation and enlists the help of Branch (Timberlake) so everyone can celebrate.
After Trolls Holiday makes its network premiere, it will be become available on Netflix Dec. 6, and on DVD Nov. 28.
And just in case you want to get a jump start on listening to the toe-tapping music, the soundtrack will be released on Oct. 27 and will feature songs by Poppy, Branch, and the rest of the cast.
But the party doesn't stop there. On Jan. 19, 2018, DreamWorks Trolls: The Beat Goes On premieres on Netflix. It's an all-new animated series that picks up where the beloved film left off—Poppy and the rest of the Trolls are learning to live with the Bergens in their colorful, enchanted forest.
DreamWorks Trolls Holiday, Friday, November 24, 8:30/7:30c, NBC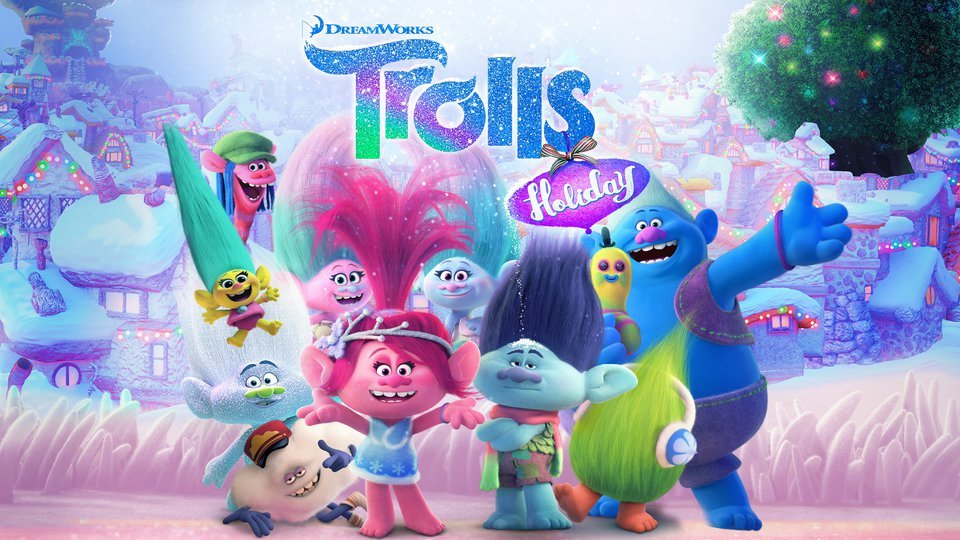 Powered by