The 8 Best Music Performances on TV in 2015
These days, TV is just as important to a music artist as the radio is—if not more so. An innovative, shocking or just really well-done performance can catapult a song to the top of the charts. So let's take a look back at the biggest music performances that aired on the small screen in 2015.
8. Sia at the Grammys
By the time the Grammys rolled around in February, we had all heard the chanteuse's "Chandelier" approximately 857 million times and seen the music video (and its countless parodies) nearly as much. Knowing that, Sia switched things up for the biggest night in music, enlisting Kristen Wiig to carry out the video's bizarre choreography alongside its star Maddie Ziegler. Oh, and Shia LaBeouf was there too, because of course.
https://www.youtube.com/watch?v=_XGxiI1xQ_U
7. Nicki Minaj and Taylor Swift at the VMAs
In the lead-up to the MTV Video Music Awards, all anyone was talking about was the "beef" between Nicki Minaj and Taylor Swift, which Katy Perry and Miley Cyrus also got in on. It was almost a given then that something would come of it at the actual ceremony. Sure enough, after Minaj opened the show with her song "Trini Dem Girls," Swift joined her on stage and the pair together performed one another's songs, "The Night Is Still Young" and "Bad Blood." We say "performed" rather than "sang" since it was painfully obvious they were lip sync-ing. Still, the surprise squashing of their beef was a stand out of the night.
RELATED: The Good, The Bad and The Kanye of the 2015 MTV VMAs
6. Justin Bieber at the VMAs
The other buzzy moment of the night arrived via the apology tour of Justin Bieber, who performed his massive 2015 dance hits "Where Are U Now" and "What Do You Mean?" It would've been a big deal to begin with, but he made sure tongues were wagging by capping them off with a good ol' fashioned emotional breakdown at the end.
5. Kanye West at SNL 40
The sketch show invited the controversial rapper to its fortieth anniversary celebration hoping he'd make some noise, and boy, did he deliver. We never got that new Kanye album this year, but this unforgettable eccentric medley of "Jesus Walks," "Only One" and "Wolves" almost makes up for it. Passionate in delivery, West's off-the-wall performance included him laying on his back and bringing out Vic Mensa and Sia to perform in a claustrophobic set with a low ceiling.
https://www.youtube.com/watch?v=cc92gEMHKpM
4. Chris Stapleton and Justin Timberlake at the CMAs
If you didn't know who Chris Stapleton was before the Country Music Association Awards, you did after they were over. Not only did the accomplished songwriter shock everyone with a win for album of the year, he had the performance of the night. How'd he do it? Oh, just by bringing out pal Justin Timberlake for a can't-miss duet of Timberlake's "Drink You Away" and the George Jones classic "Tennessee Whiskey."
https://www.youtube.com/watch?v=PinVlGfD-64
3. Missy Elliott at the Super Bowl
Okay, technically, it was Katy Perry's halftime show at Super Bowl XLIX. And the pop tart did just fine, presenting a crowd-pleasing roundup of her greatest hits—"Roar," "Dark Horse," "Teenage Dream," "I Kissed a Girl," "California Gurls" and "Firework." She was even responsible for a you-can't-buy-this-attention meme in the form of "left shark." But when we look back at this show years from now, we're going to remember the random and wonderful return of Missy E, who popped by to steal the show with her hits, "Get Ur Freak On," "Work It" and "Lose Control" as Perry bopped along as excitedly as the rest of us.
2. Adele's very own special
No artist owned any part of the year quite the way Adele did this fall. After capturing the world's attention with her inescapable lead single, "Hello," the songstress released the album 25 to record-breaking numbers. But before anyone could buy that album, she performed a concert for the first time in four years at Radio City Music Hall. NBC was there to tape it, and went they debuted the concert special, Adele Live in New York City, it brought in 11.3 million viewers. That made it the most-watched concert special on TV in a decade.
1. Lady Gaga at the Oscars
For the telecast of the 87th annual Academy Awards, big names performed each of the tracks nominated for best original song, including Adam Levine, Tim McGraw, Rita Ora and Common and John Legend. But it was Lady Gaga who stole the night with a tribute to The Sound of Music, featuring a medley of "My Favorite Things," "Edelweiss" and "Climb Ev'ry Mountain." Not only was it one of the most talked-about moments of the night, but it marked a turning point in Gaga's career as many seemed to realize for the first time, "Dang, that girl can actually sang."
https://www.youtube.com/watch?v=yXS1cpSwwbQ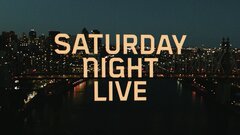 Powered by