First Look: 'Freedom Fighters: The Ray' Promo Art
The Arrowverse is expanding again with Freedom Fighters: The Ray, and like the animated Vixen, this DC Comics do-gooder will be fighting crime in animated form on The CW Seed.
Centered on gay journalist Ray Terrill, voiced by Russell Tovey of Quantico, the new cartoon will follow the Golden Age hero's exploits after being exposed to a "genetic light bomb" by a secret government group trying to covert light into a weapon of mass destruction. Packing some seriously illuminating abilities, Ray suits up to help Uncle Sam and the Freedom Fighters team.
And as you can see in this just-released key art, Ray has some very cool colleagues in what looks like Black Condor, Phantom Lady and a few others.
But in a reversal of Vixen's evolution—the totem-enabled crime fighter began on the CW Seed as a cartoon voiced by Megalyn Echikunwoke, who then scored an Arrow guest spot before Maisie Richardson-Sellers took on the role of her equally gifted granddaughter on Legends of Tomorrow—Tovey's Ray will be introduced as a live-action iteration during this season's four-show crossover event in November and then leap into his own animated series on the digital platform.
Freedom Fighters: The Ray, premiering early December, The CW Seed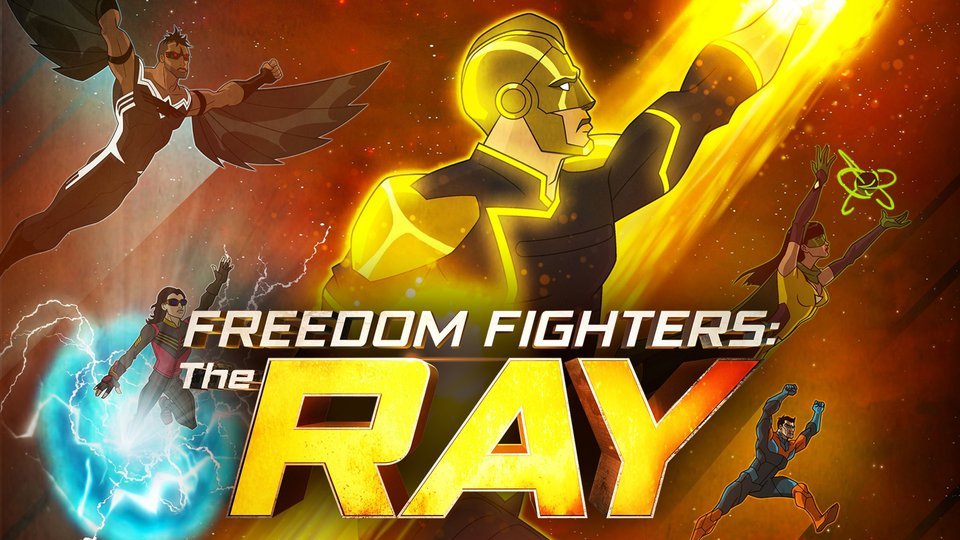 Powered by