CW Seed Offers A Ray of Hope with 'Freedom Fighters: The Ray'
There's a new superhero in the CW Seed sky…and he's blazing new trails: When Freedom Fighters: The Ray launches this fall on the digital service, it will be the first time a gay metahuman headlines his own show. Our hero will have his work cut out for him too, fighting Nazis as well as evil doppelgängers of beloved superheroes—basically trying to restore peace in a war-ravaged world. Despite that dark premise, executive producer Marc Guggenheim promises a show filled with "a classic story about a normal guy who gets superpowers, with all the complications and wish fulfillment that entails." The Ray will have a love interest too, but, "in true superheroic fashion, his obligations are a complication for his love life." The course of true comic book love never did run smooth.

Comics readers will remember The Ray—who can generate and manipulate light and turn into a powerful energy form—from his 1970s debut as a member of the Freedom Fighters, heroes of Earth-X, a parallel world where the Nazis won World War II. This animated version also takes its inspiration from Grant Morrison's popular The Multiversity series (the seventh issue of which featured a reimagined Freedom Fighters). And while the show is focused on The Ray, his teammates will appear too. "It's called Freedom Fighters: The Ray for a very specific reason," Guggenheim explains, "which is we knew we wanted to establish the Freedom Fighters and Earth-X. In Multiversity, Grant Morrison came up with an idea we really responded to: The Freedom Fighters are made up of various minorities targeted by Nazis—women, gay men, Jews. We wanted to honor that idea. At the same time, it's an origin story about the Earth-1 iteration of The Ray."
Some familiar voices will be dropping by, like Supergirl's Melissa Benoist as Overgirl, the Earth-X version of the Girl of Steel. "Melissa is so sweet, and so is her interpretation of Supergirl," Guggenheim says. "It was fun to hear her voice records and see she's capable of a darkness. I think she really enjoyed playing the bad guy for a bit!" Other supervillains The Ray will take on include evil Nazi counterparts of The Flash and Green Arrow.
But it's not all doom and gloom. Expect some lighthearted superheroic fun and guest appearances by a few friendly faces—like The Flash's Cisco, Arrow's Mr. Terrific and fellow CW Seed star Vixen—to offset the slew of bad guys taking aim at The Ray.
Guggenheim is excited to share The Ray with the world. "What's been fun about the CW Seed series is, with each one, we've learned something new and been able to apply it to the next one. So Vixen Season 2 is better than Season 1. And The Ray is stronger than Vixen Season 2. I'm thrilled with the way things are shaping up."
Freedom Fighters: The Ray, Premieres Fall, CW Seed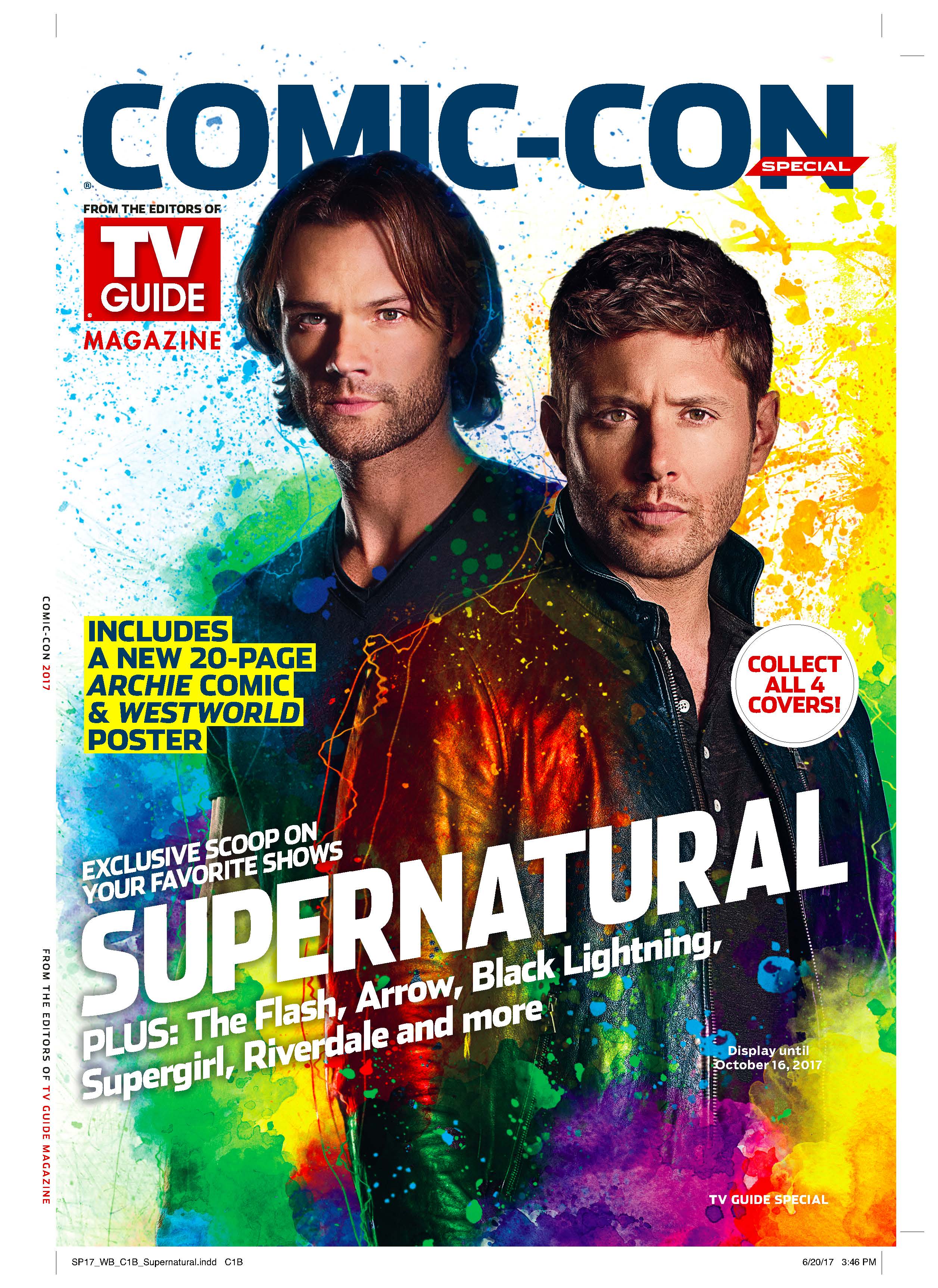 This article appears in TV Guide Magazine's Comic-Con special issue.