'Star Wars: The Force Awakens' has been Mentioned on ABC 449 Times Over the Past 2 Months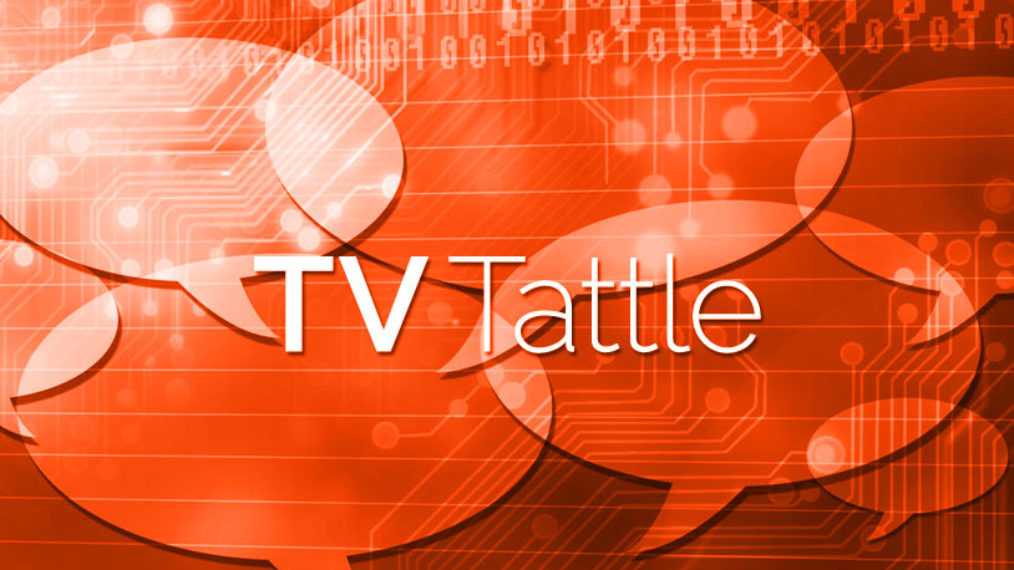 Corporate synergy has played a big role in promoting the Disney franchise on Disney-owned ABC, especially on Jimmy Kimmel Live and Good Morning America. By TV Newser's count, The Force Awakens has been mentioned 449 times on ABC, 111 times on ESPN and 93 times on ESPN2 since the Monday Night Football debuted one of the Star Wars film's trailers in October. PLUS: Here are 15 shows that showed love to Star Wars.
The Hurt Locker and Zero Dark Thirty is teaming with rapper/poet K'naan Warsame on a timely Minnesota-set drama that "will draw open an iron curtain behind which viewers will see the highly impenetrable world of Jihadi recruitment."
The network has opted not to go forward with a remake of the 1980 John Travolta-Debra Winger film.
Entertainment Weekly shadowed Noah Hawley for two days in March as he filmed Season 2, learning that Hawley actually researched the amount of shooting time True Detective got (100 days for eight episodes) vs. Fargo (82 days for 13 hours). That's because Hawley doesn't consider Fargo a TV series. "TV is usually the best you can do in the time slotted, but I believe we're making a movie and it needs to be perfect," Hawley said. "We just don't have HBO's money. We gotta run harder and faster." PLUS: How Fargo picks its groovy music, and 9 reasons why Fargo is TV's best show.
Cochran is teaming with his mentor, My Name is Earl creator Greg Garcia, on Bob's Your Uncle, about a hot-shot lawyer who takes his nephew under his wing.
McConnell guaranteed Friday that the 9/11 first responders bill Stewart has been pressing him on will be renewed. "We're certainly going to finish, both that and the tax bill," he said.
Ken Jeong's former (or current) castmates will appear on the Valentine's Day episode of his ABC sitcom.
The martial arts warrior superhero is white in the comic book, but recent campaigning to make the character Asian-American has reached the ears of Marvel and Netflix, according to The Hollywood Reporter. But the series is now leaning toward keeping the character white.
So says Robert Lloyd, who notes that we may not live in a post-racial world, but TV has become noticeably diverse over the past year. He adds: "Something is happening, a subtle rearrangement of the medium's DNA that better represents both who we are now, collectively and variously, and where we are hopefully headed. The popular arts have always been a harbinger and an agent of change, positing the world that the world grows into."
Watch them rap a new version of the hit Broadway musical.
Is she trying to separate Dolly Parton the brand from Dolly Parton the artist?
There will be a lot of ganja on Domestic Goddess: She's So High.
The CBS drama has become less than the sum of its parts this season.
The Walking Dead Experience: Chapter 1 at Walker Stalker Con features 11 escape rooms and a lot of fright.
The Dancing With the Stars judge is executive producing a drama set in the competitive dance world.
"I think we would be very interested to see where they're at now," says Strong, who played Doyle.
"Impossibly," says Joshua Alston, "the show's second 10-episode batch surpasses its first, and it does so by widening its focus on the Pfefferman family while keeping Maura's journey central to the story. It's a subtle yet powerful distinction from season one, which carefully fleshed out Sarah, Josh, and Ali, but because they were understandably consumed by Maura's announcement, Transparent's perspective hewed close to its punny title. The other characters always operated, to some extent, as cameras that each provided their own distinct perspective but stayed trained on Maura. With the reveal out of the way, Transparent blossoms into a more balanced show about an average family, each member of which is struggling to triangulate their identities." PLUS: Season 2 is deeper, darker and funnier, the Pfefferman's Season 2 travails would make Downton Abbey or Scandal jealous, Transparent benefits from never overstaying its welcome with bloated episodes, Season 2 is a stunning take on human existence, Season 2 is bleaker and harder to love, Transparent is facing a problem: "at what point is their selfishness no longer entertaining?," Jill Soloway describes how the Transparent writers room works, meet Transparent's transgender writer Our Lady J, and Jill Soloway insists Transparent is "not a cult — "it's feminism."