'Supernatural's Ruth Connell Teases Who Makes Rowena Lose Her Cool and the 'Big' Fall Finale Cliffhanger
Rowena (Ruth Connell) is back in time for Supernatural's fall finale, and she's brought back into the mix by a semi-unexpected figure.
"You see her drawn into the episode by Crowley, to actually help the Winchesters," Connell says. "Rowena is once again going to do them favor. We'll see how that pans out." But that's not to say things are on the up and up with the estranged mother-and-son: "Crowley doesn't always ask nicely, does he?", she teased. Though, to be fair, Connell also notes, "Rowena doesn't often do something without wanting something in return."
Also, as Sam (Jared Padalecki) grows more convinced that Lucifer (Mark Pellegrino) might be the key to beating the Darkness, Lucifer might also be the key to winning over Rowena. "Lucifer, to witchcraft, is a bit like Elvis Presley to rock and roll," Connell laughs. "She's a fangirl! … I think she's ready, willing and able to work with Lucifer."
Connell was equally as enthused to work with Pellegrino for the first time during his Supernatural return. (Pellegrino last appeared on The CW hit in 2012; Connell joined in 2014.) "I watched a lot of his episodes when I was researching the show before I started filming," Connell recalls. "And I just thought, wow, this guy is super duper…[this is a] highlight for me on my Supernatural journey…there's a moment that's probably one of my favorite moments [that] I've shot in Supernatural."
RELATED: 4 Supernatural Deaths That Made a Impression
But as the team sets out to battle the Darkness, complicating matters a bit is Dean's (Jensen Ackles) connection to Amara (Emily Swallow). "I think you really start to see more and more of Amara," Connell says. "From Rowena's point of view, there's something to be said for the Darkness. She makes a few points that I think Rowena can get behind."
And, of course, Supernatural will end its fall finale with high stakes. "There's a lot of jeopardy in this episode, for sure," Connell shares. "This episode, and episode 10, there's a clear [connection]; there's a big cliffhanger at the end…They're a really strong couple of episodes, and a lot, a lot happens."
When the show returns in 2016, viewers will get a little bit more insight into Rowena. "There are certain things that I've held in my heart about Rowena, and her backstory, that has not been said," Connell teases. "And what I loved in episode 10, by Andrew Dabb…it's in the script. For me, there's a lot of depth and layers, and you get to see a bit more of that."
Supernatural's fall finale airs Wednesday, Dec. 9 at 9/8c on The CW.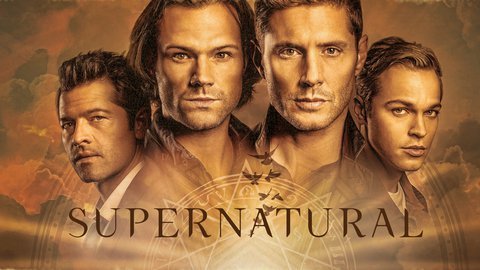 Powered by