4 'Supernatural' Deaths That Made a Lasting Impression
"On Supernatural, the only way you're assured to return to the show is to die," jokes Jared Padalecki (Sam). To prove it, we checked in with some favorite characters who are gone (at least for now) but never forgotten. Who knows, maybe these character will have an unearthly resurrection when Supernatural returns to The CW for Season 11 on Wednesday, October 7.
Charlie Bradbury (Felicia Day)
A pop-culture-referencing lesbian hacker turned hunter, "Charlie's the most comprehensive homage to a fangirl ever," Day says. "Charlie was a very smart but lonely woman. And the Winchesters filled a need—she had to belong somewhere, and she hopefully provided a bit of that in return."
Memorable quote "Peace out, bitches!"
Life span Seven appearances across Seasons 7 through 10.
Coroner's report Eldon Styne (of the heinous Frankenstein family) killed Charlie late in Season 10 after she refused to give him her notes on the translation of The Book of the Damned, which held the key to removing the demonizing Mark of Cain from Dean's arm. "It was sad to see Charlie make the ultimate sacrifice," Day says, "but she was able to contribute in a way that leads to the redemption of someone she cares about: Dean."
Life goes on? Executive producer Jeremy Carver says it's too early to say if/when Charlie might return to the Winchesters' world, but, as Day reminds us, "This is Supernatural, so anything is possible."
Kevin Tran (Osric Chau)
After lightning turned the brainy high school student into a prophet, Kevin translated three tablets inscribed with the word of God meant to protect humanity. "As the life he knew crumbled, he found a new purpose in keeping the world safe," says Chau. "Kevin's evolution is a hero's journey."
Memorable quote "Mom! You've got to stop drowning me in holy water every time I go out!"
Life span Fifteen episodes during Seasons 7 through 9.
Coroner's report Gadreel, the ambitious angel who occupied Sam's body, smote Kevin under orders of Metatron, the unholy Heavenly scribe.
Afterlife Kevin returned as a ghost haunting Sam and Dean's bunker. "I loved that Kevin came back with his sass instead of being a moping sad ghost," Chau says.
Life goes on? "I sure hope I return," says the Canadian actor, who's become a fixture at Supernatural conventions. "Being on Supernatural has enveloped my entire life."
Bobby Singer (Jim Beaver)
Becoming a hunter after losing his wife to a zombie curse, the curmudgeonly father figure to Dean and Sam mentored them in all things supernatural. "When have the Winchester boys ever been able to get along without Bobby's help?" notes Beaver.
Memorable quote "Family don't end with blood."
Life span Fifty-seven episodes through all 10 seasons.
Coroner's report Shot in the brain by shape-shifting Leviathan Dick Roman in Season 7.
Afterlife First, as an increasingly vengeful ghost persistently haunting Dean and Sam. Then, after enduring short stays in Hell and Purgatory, Bobby finally made it to Heaven.
Life goes on? "It's always like old times, going back to the Supernatural set, where a large part of my heart still resides," says Beaver. "Absolutely I'll be back. What's the point of calling a show Supernatural if you can't bring back a dead guy?"
Benny Lafitte (Ty Olsson)
The Cajun vampire helped Dean escape Purgatory, forming an unlikely bond with the hunter. "Benny and Dean get each other," says Olsson. "They both crave love, kids, friendship—things they can never truly have."
Memorable quote "I drink blood, not people."
Life span Eight episodes in Seasons 8 and 10.
Coroner's report He lost his mortal life when he was turned into a bloodsucker by a powerful ancient vampire. When Benny fell in love with a mortal woman and fled his nest of "vampirates," his maker beheaded him and sent him to Purgatory.
Afterlife Though Dean resurrected Benny, he was still a vampire and had to continually fight his bloodlust, feeling lost among humans. Benny allowed Dean to kill him again, sending him back to Purgatory to help save Sam and Bobby. Olsson appeared this past season as a wicked illusion who urged a despondent Dean to commit suicide.
Life goes on? "There's more story to hash out, because Dean hasn't made peace with how it all came to an end between Benny and himself," Olsson says. "Benny's an immortal being in timeless Purgatory. Who knows how things will unfold?"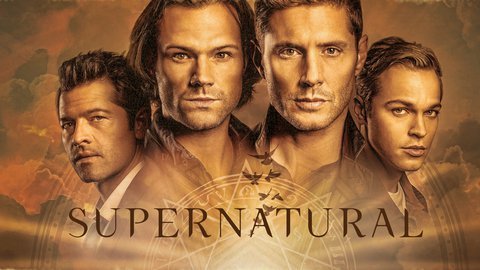 Powered by