'South Park' to Tackle Gun Control The Comedy Central show's 19th season ends this week with a timely episode, featuring Cartman and his mom pointing guns at each other.
"Contrary to reports, Sylvester Stallone has opted not to participate in the planned Rambo television series in any way at all," says a Stallone spokesperson of Rambo: New Blood. Stallone himself added: "I wish the others well with the project."
The Democratic presidential candidate will make her first visit to the 12:35 timeslot on Thursday.
Colbert posted a special video, saying: "Please stay tuned and join us for the next seven magical nights, when each evening, you'll be visited by a new Hanukkah emissary, who will join you in celebrating the holiday."
Does the new footage revealed last night confirm a popular Jon Snow fan theory?
The Season 1 soundtrack earned a nod for best compilation soundtrack for visual media, competing against four movies.
Last year Lindelof didn't want to comment on the Season 1 finale. This year, with there being uncertainty, Lindelof is willing to weigh in on Season 2. "The reality is, I'm talking to HBO," he says. "We're going to sit down before the holidays and get a sense of where everybody's head is at. I certainly want to make more episodes of The Leftovers." PLUS: What a twist of an ending to Season 2, why The Leftovers should call it quits now, enough questions went unanswered to preserve the hypnotic feel of the show, and this was an all-time classic season.
Chmerkovskiy popped the question while the two were performing Saturday in Miami.
Poehler will be competing with former President Jimmy Carter and Dick Cavett in the best spoken word album category.
Security at a Walker Stalker Con had to remove a woman after she allegedly bit The Walking Dead star.
Check out the Parks and Rec alum's latest My Tales of Whisky video.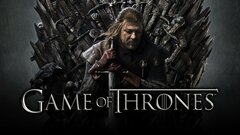 Powered by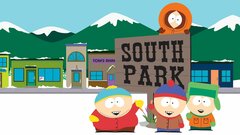 Powered by