'Chicago Fire' Preview: Dawson Takes the Lead During an Intense Rescue
On Chicago Fire, it's all about the Firehouse 51 family. But sometimes everything crumbles around you and you have no choice but to go at it alone. Literally. In the October 19 episode of the firefighter drama, paramedic Gabby Dawson passes a parking garage while running a personal errand and notices that the building isn't stable. When on-site construction workers belittle her concerns, Dawson heads inside to get everyone out—and then it collapses, trapping her and a group of others in the rubble.
Dawson has dealt with scores of life-or-death crises before, so it's safe to assume she's comfortable taking the lead on a rescue, right? Easier said than done, Raymund warns. "She's trapped with a military officer in uniform who's a total alpha male and insists on being in charge, even when she tells him she's an experienced EMT and firefighter," Raymund explains. "To this guy, she's just a little girl in jeans. She has to prove that she has the technical knowledge to help secure the structure, as well as the skills to extradite someone from an elevator."
Fire has done similar stand-alone episodes before with other characters: Last season, Dawson's husband, Lt. Matt Casey (Jesse Spencer), had to single-handedly free a woman and her injured father from a room that was filling up with toxic fumes, and in a 2013 installment, coworker Kelly Severide (Taylor Kinney) went out for a jog and ended up saving a young child caught in a backhoe loader. Raymund says she found the experience of starring in her own spotlight episode thrilling.
"I'm an action-movie junkie—my dream is to play a superhero," she explains. "This kind of stuff is fun because it shows how a character can think their way out of a problem. And as Dawson often does, she shows me how to be strong and stand up for myself in real life."
Chicago Fire, Thursday, Oct. 19, 10/9c, NBC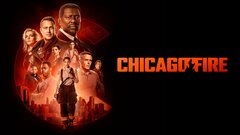 Powered by