New 'Heroes Reborn' eBooks Promise More Backstories and Big Reveals
When the Heroes Reborn midseason finale hits November 19, fans won't have to go through withdrawal—the Heroes world is getting bigger with eBooks focused on expanding the universe.
Since the Heroes franchise is no stranger to a growing and expanding mythology, it's not surprising that a series of Heroes eBooks (which will also be adapted into an audiobook series) will be released. The six-part thriller promises to answer fans' lingering questions and to explore more of the world of Heroes, similar to the graphic novels that were released when the original show first aired. Says show creator Tim Kring, "These stories give existing and new fans a chance to learn the fates of some of their favorite characters, and to dive deeper into the rich Heroes mythology."
RELATED: 7 Heroes Reborn Newbies Who May Have Powers
The first book, Brave New World, is written by David Bishop (2000A.D.) and will be a novelization of Tim King's original draft for the first Heroes Reborn episode. The other five books in the series include:
A Matter of Trust, by Timothy Zahn, about a priest (Father Mauricio) a priest who becomes friends with a teen who has unstable power
Dirty Deeds, by Stephen Blackmoore, about a young police captain (James Dearing) who exploits situations surrounding Evolved Humans
Catch and Kill, contributed to by Duane Swierczynski, about Luke and Joanne Collins (played in the series by Zachary Levi and Judith Shekoni
Save The Cheerleader, Destroy The World, by Keith DeCandido, about the fate of former cheerleader Claire Bennet
A Long Way From Home, by Kevin J. Anderson and Peter J. Wacks, about the first "Temporary Assessment Camp" for minimally-powered Evolved Humans
Brave New World will be available as an exclusive free download on Amazon.com for a limited time, between Thursday, Nov. 19 and Friday, Nov. 20.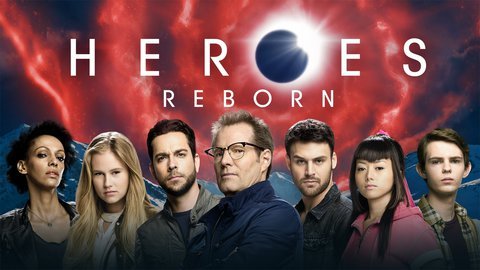 Powered by