'Heroes Reborn': Will the World Survive an Epic Evolutionary War?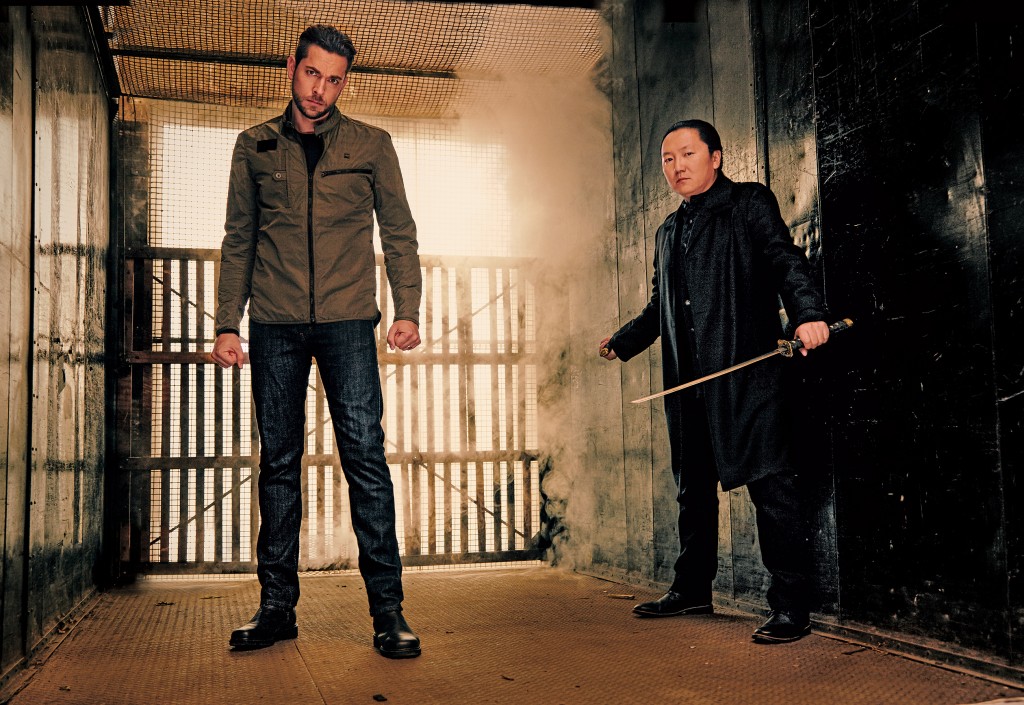 The 13-episode supersaga Heroes Reborn, premiering September 24 on NBC, will begin five years after the conclusion of Heroes, the fantastical "Save the cheerleader, save the world!" series that started off as a critically adored phenomenon only to fizzle and end abruptly in its fourth season. For the show's diehard fans, the cancellation and the lack of closure was maddening because, in a way, the story was only getting started: When Heroes left the air on February 8, 2010, young Claire Bennet (Hayden Panettiere) had jumped from the top of a 60-foot Ferris wheel in New York's Central Park and revealed her amazing regenerative powers to the media. Suddenly, the entire world knew of the existence of people with superhuman abilities.
Now that world is striking back. In Heroes Reborn, starring Zachary Levi and several vets of the original series, those with special powers are known as Evolved Humans (aka EVOs), and their vast numbers are growing across the planet. They are also being stalked, captured and sometimes slaughtered by an increasingly fearful public. Panic over these supreme beings hit critical mass in 2014, when an international summit at the Primatech company in Odessa, Texas, brought thousands of humans and EVOs together in an effort to foster peace. Instead, the event ended in death and destruction on the scale of 9/11. Claire Bennet was among the casualties. Taking credit for this unfathomable act was none other than Dr. Mohinder Suresh (Sendhil Ramamurthy), the kindly, Peter Parker–esque wall walker from the original series.
"Heroes took place in a world that was dangerous and complicated, but it carried a message of hope and world consciousness," creator and executive producer Tim Kring notes. "Heroes Reborn is something else altogether. Our heroes have been forced into hiding just when they are needed most. There is an end-of-the-world event coming. We're talking total extinction." While Heroes spun on "mystical discovery," Kring says the new series "plays more like those great Watergate-era paranoid thrillers like Three Days of the Condor and The Parallax View—with a little Quentin Tarantino shock and violence thrown in."
RELATED: Meet the Old and New Heroes Characters
Scary times to be sure, but Masi Oka is happy to revel in them. The Heroes fan favorite, now a regular on Hawaii Five-0, will bring his time-bending character, Hiro Nakamura, to Reborn for a handful of episodes. Truth be told, he's showing up for the cast reunion as much as the acting opportunity.
"When Heroes died, there was never a chance for us to grieve as a group," Oka says. "Tim Kring assured the actors we didn't have anything to worry about, so we wrapped Season 4 not realizing we'd never be together again with our crew, the producers, the writers, the directors, everyone who made Heroes such an amazing show. We never got to say goodbye to the fans, and that hurt a lot. It was over in a heartbeat."
Greg Grunberg, who returns in the rebirth as telepath Matt Parkman, won't forget that fateful day. "I was at a charity breakfast when we were supposed to get word of our pickup from NBC, and I was so excited when Tim called to say we'd do another season," Grunberg recalls. "Ten minutes later, he called again and said, 'Nope, it's only 13 episodes.' And he kept calling, and each time the deal got shorter and shorter. Then, one of my geek friends called and said, 'Dude, so sorry you got canceled.' He'd read about it on a fan blog. That's how I found out!"
Yes, showbiz is brutal, but it also packs the most insane surprises. One night, out of nowhere, NBC ran a 15-second promo for Heroes Reborn during the 2014 Winter Olympics. "The cast just went nuts texting each other because this was the first any of us had heard about it," Grunberg says. "To have this second chance is incredible…well, except for the fact I've put on 25 pounds since the original and I'm on the treadmill every day trying to look like the old Matt!"
But the old Matt no longer exists. When we last saw the guy, he was an LAPD detective and the show's moral compass. Now that EVOs are endangered, he's a hired gun taking any gig that will keep his family safe—even if that means working for the EVO haters. "Matt is a man with an angel on one shoulder and a devil on the other—and the devil has been winning for the last few years," Grunberg says. "Some of his choices will shock you."
RELATED: Tim Kring Promises a "Beginning, Middle and End" to Heroes
Other Heroes stars coming to the revival are Jack Coleman (Noah "HRG" Bennet), Jimmy Jean-Louis (René, aka the Haitian), Cristine Rose (Angela Petrelli) and an all-grown-up Noah Gray-Cabey (Micah). Ramamurthy, who will once again be the show's hypnotic narrator, was stunned to find out his character is now Public Enemy No. 1.
"This was not the wrap-up for Suresh I was hoping for," Ramamurthy says with a laugh. "At first, I was like, 'Wait. Whoa. Whaaat? Suresh is a terrorist?' But now that I know his entire story arc, what's happened to him makes sense and I think it's pretty cool." Ramamurthy notes that "unless you're playing an Avenger, a Star Trek character or one of the X-Men, it's really rare for an actor to revisit a role. We're all so grateful for this. But let's face it: Heroes Reborn is not about us old guys. It's about the new ones."
And they are one wild bunch. Among the incoming EVOs are Afghanistan war vet Carlos Guttierez (Ryan Guzman), who fights crime in a Mexican wrestler costume under the name "El Vengador," and Miko Otomo (Kiki Sukezane), a young Tokyo woman whose sword-swinging alter ego "will take us into a surprising and visually stunning world that'll have the audience buzzing," Kring says. There's also a big teen contingent, headed by on-the-run high schooler Tommy Clark (Robbie Kay), who can make people disappear, and Malina (Danika Yarosh), a haunting beauty directly connected to the end of days.
It'll be up to Noah Bennet, the former Primatech bagger and tagger, to tie all these characters together, just as he did on Heroes. But first he has to come out of hiding. Now known as Ted Barnes, "Noah has gone off the grid since the Odessa incident and is selling cars and living a life of domestic tranquility," Coleman says. "He wanted out of the EVO game, but, like Michael Corleone in The Godfather, they keep pulling him back in." After learning that his memory of the Odessa tragedy has been mysteriously altered, Noah finds himself in a battle spanning time and space with new über-villainess Erica Kravid (Rya Kihlstedt), and he will seek help from Hiro.
"These five years have really changed Hiro," Oka says. "He's now running his father's company [Yamagato Industries] in Japan and keeping his powers under wraps. He's no longer the innocent. He's done going back in time to fix things. But he can't say no to HRG." Before long, Hiro is in "the most startling sword fight of his life, with not one but two katana swords—Darth Maul–style," Oka says. "If we go another season, you may see him with three."
[jwplatform cTTxewf3]
But if Heroes Reborn does end up returning for another round, will Levi make the cut? It's hard to imagine that happening. In a darkly disturbing career turn, Levi—best known as the adorably dorky secret agent in Chuck—will take on the role of Luke Collins, whose EVO son was killed in Odessa. Luke and his wife, Joanne [Judi Shekoni], are now bent on revenge against all EVOs, and in the first episode, they will infiltrate a church and slay several members of an EVO support group—a scene uncomfortably reminiscent of last June's mass murder in Charleston, South Carolina. The act seems utterly unforgivable. But is it?
"My hope is to make the audience understand and sympathize with Luke," Levi says. "If we can somehow find the humanity in someone we consider a monster, and maybe even relate to him, well, that says a lot about us as humans, doesn't it? Luke is so tortured and hopeless that he believes this world can't be safe and good as long as there are people with powers in it. He kills not just to honor his son's memory but to save his marriage and his wife's sanity."
Joanne is another story. "Luke is so conflicted [about eliminating EVOs] that it gets to the point where he wants to die," Levi says. "But all this murder only serves to bolster his wife and to further her bloodlust." Joanne is in so much pain that "killing becomes her addiction and the only way she can feel better," adds Shekoni. "She's actually enjoying this, and it might split them up as a couple. You won't know from episode to episode if they're going to make it."
Especially when a major secret about Luke is revealed. "My character is basically Paul from the Bible, the guy who persecuted Christians and then became one," Levi says. "Luke will go through a huge identity crisis when he becomes the very thing that he hates."
RELATED: Nerd Alert! Zachary Levi Shares His Heroes Role
The actor knows he may disappoint some of his fanbase, specifically those who prefer him kooky and cuddly. "I'm definitely feeling the fear factor, but you know what? Being Chuck required very little acting on my part," Levi admits. "This show challenges me. This show makes me believe in myself as an artist. As a longtime Heroes fan, I want to take the viewers—new and old—on a f—ing awesome ride. You can't please everybody, but that doesn't mean you don't try."
Heroes Reborn, Series premiere, Thursday, September 24, 8/7c, NBC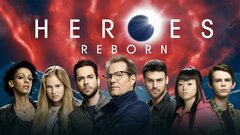 Powered by