Power Programmers: HBO Bosses on 'Game of Thrones', 'The Jinx' and the Rest of Their Big Year
For TV Guide Magazine's first-ever Power Issue, the staff looked at the juggernauts dominating TV, from events to franchises to actors, producers, and other multihyphenates in show business. Here, we take a look at TV's latest Power Programmers. Plus, see why power streaming service Netflix is next looking to conquer movies–with mixed results so far.
---
Winter isn't coming for HBO.
The premium cable network has had a huge 2015 in viewership, buzz, critical acclaim and big award wins. Executives also changed the game behind the scenes with HBO Now, the new streaming service that allows, for the first time, viewers to subscribe without a cable or satellite subscription. For CEO Richard Plepler and programming president Michael Lombardo, their success culminated on Emmy night, when the network swept the competition with wins for outstanding drama (Game of Thrones), comedy (Veep), limited series (Olive Kitteridge) and TV movie (Bessie).
RELATED: Power Producer: Greg Berlanti, Hollywood's Busiest Man
They also made headlines for striking big deals to launch a daily news show with Vice Media and to air new episodes of Sesame Street (while still making them available to PBS) and also by bringing in talent like sports analyst Bill Simmons and former Daily Show host Jon Stewart, who signed a four-year production deal across all platforms. "We've never had the range and quality of programming that we do today," Plepler says. "We can do things as diverse as Olive Kitteridge, Silicon Valley, The Jinx and Game of Thrones. There's late night with new voices like John Oliver."
Plepler and Lombardo spoke with TV Guide Magazine about the Year of HBO.
What was it like to be at the Emmys as the network kept winning?
Lombardo: Surreal is the word.
Plepler: The Emmy gods are fickle. Some nights the Emmy gods are good to you and some nights they're less so. This was a case of them shining on us. We had a quick high five and I promise you, we were on to what's next. It's a healthy neurotic-ism that informs the team. We like it that way.
Let's talk about 2015. How was this a game-changing year for HBO?
Plepler: We've never had the range and quality of programming that we do today. That's one of the most gratifying parts of the evolution. We can do things as diverse as Olive Kitteridge, Silicon Valley, Sinatra: All or Nothing at All, The Jinx and Game of Thrones. There's late night with new voices like John Oliver. The series are of course the centerpiece of our original programming and we couldn't be prouder of them, but we're also proud of the new distinctive voices we brought to the network in the last year. [And then] it was a year of evolution technologically, in introducing HBO Now.
Would you say HBO is operating in some ways like a broadcaster now, with news, sports, kids, late night and series programming?
Lombardo: Even though we're not ratings-centric, people are watching it and consuming in numbers that I've never seen before. Like The Jinx, we had no clue that a Sunday night docu-series would do so well. People were talking about The Jinx as much as they were talking about Game of Thrones. Looking forward, I think HBO Now allows us to start thinking about programming differently. Bill Simmons, Vice news–those are not so much traditional plays as they are thinking differently about a digital platform.
RELATED: 20 Powerful Hollywood Stars Who Do More Than Just Act
What's the status report on HBO Now?
Plepler: We wanted to make sure that however people wanted to consume our network, they had the opportunity to do it. It's not either/or. There are over 12 million broadband-only homes in the United States. When we first started talking about HBO Now a few years ago, there were 4 million broadband-only homes. It was essential to us to be able to lean in to whatever was evolving technologically. But we do not think HBO Now is going to displace the linear distribution of HBO. In 2015, the usage of HBO Go, which comes with our traditional subscription, is up 54 percent, and the use of HBO On Demand is up over 25 percent. What that tells us is a rising tide lifts all boats and people are attracted to different ways of watching TV. We want people to buy HBO and use it however, wherever and whenever they want.
Are HBO Now customers new subscribers, are they cord cutters or are they young people who were previously stealing their parents' HBO Go passwords?
Plepler: There were two questions people had for us when we announced HBO Now. One was, could build a stand-alone streaming service? It's a gorgeous product, enormous credit to our team who did unbelievable work. The second question was, will that cannibalize our existing business? Less than one percent of HBO subscribers left a bundle where they had HBO to go get HBO Now. All of it is additive, and all of it is about people who decided they wanted to consume the network in a different way.
Why bring Sesame Street to HBO?
Lombardo: Over the years that we've been doing this, we have recognized at times that we needed to expand our family business. Richard became aware that there was an opportunity to have a conversation with Sesame Workshop and that just catalyzed us. Something we had been thinking about and talking about. It was so clear that this was the moment, the way, the partner to jump start a reinvigoration of our family programming.
Digital competitors like Netflix have also found that family fare helps with customer retention.
Lombardo: It does, but our relationship with our consumer is to give them the best distinctive programming that's not available to them on other devices or another platforms. Sesame Street has helped in that way. We've been dabbling in family for years, long before it became a de reigor retention item but we're aware of that and the volume of programming that Sesame Street offers.
Besides Sesame Street, you're getting into business with Bill Simmons, Jon Stewart and Vice, among others. It all seems to be a play to make HBO Now competitive vs. your streaming rivals.
Lombardo: Bill is always had a fresh and have a unique perspective. I asked to meet him earlier this year and then fortunately he became available. It was an opportunity for us to have some bigger role in the sports conversation. And what we discovered with Bill is he is a consummate media junkie. He's interested in not only doing a talk show, which we are staffing up now and trying to put together, but you look at HBO Now and he's like a kid in a candy store. He wants to do video podcasts and he wants to upload small documentaries. He has an insatitable appetite to talk about sports and its place in modern culture and to do it in a variety of ways.
Plepler: And with Vice we had a wonderful relationship with those guys. We started to think about the kinds of things that HBO Now afforded us the opportunity to do. We can be a little more dexterous in how we schedule things and have a little more flexibility. We just said to each other, why wouldn't we take the pedigree and the grit and the imagination of that group and create a kind of a daily news show for HBO Now.
What about the linear network?
Plepler: Everything that goes on HBO Now also goes on the network. It's not like something is up on HBO Now and it doesn't find its way on the network. But it gives us enormous flexibility to do a daily show like that, or for Bill to decide that he might want to do a commentary a couple of times a week. We can throw it up on HBO Now and then the network.
Lombardo: [Vice News] will be on the network five days a week. I'm not sure what time in the morning. But let's be realistic, the number of adults who will sit at 8 a.m. for a half hour is challenging. This is a half hour that you can watch at any time during the day. If we didn't have a digital platform, it would be hard for us to do this. We were not interested in competing with broadcast network evening news. This was an opportunity for us to rethink how one could present serious news and stories in a fresh dynamic 21st century way. It's big, bold and honestly I think there's a void right now.
Discuss the impact of The Jinx and Going Clear–both documentary projects that also became newsmakers.
Plepler: People are still talking about Scientology and it was a documentary! The Jinx was a documentary series! We hit lightning in a bottle with The Jinx. All we knew is that this was something really interesting and compelling and we made the bet. No one could dream of the type of noise it did.
Lombardo: I was at a costume party and someone told me they were trying to figure out a Robert Durst outfit for Halloween!
You're developing with top-notch talent, but there's a limit to how much you can do. How difficult is it to say no?
Plepler: Talent is at the door and they're coming in with all kinds of ideas. One of the great challenges is you're making choices all the time. But that's what we worked so hard to do over the past eight years. To get to a place where people thought of us first and they came to us because they wanted to be associated with what the brand represented.
Lombardo: The hardest part about the job at this point is not being able to do it all. Not that everything turns out as you wish, but they're all serious talent: storytellers, filmmakers, writers.
Plepler: It's a high-class problem.
What will the headlines be for HBO in 2016?
Lombardo: Vinyl [a 1970s rock-n-roll drama from Martin Scorsese, Mick Jagger, and Terence Winter] is a big, noisy, exciting series. Divorce, which will premiere in fall with Sarah Jessica Parker and Thomas Hayden Church. And in the summer we have [science fiction thriller] Westworld. Movies like Confirmation, starring Kerry Washington as Anita Hill. All the Way with Bryan Cranston reprising his Broadway role.
When will we finally see the return of Larry David's Curb Your Enthusiasm or [Sopranos creator] David Chase's next project?
Plepler: David is writing and researching and doing what he does, methodically understanding the time period. He gave us a script to his miniseries, which was fantastic. And Larry knows that when he's ready, we're ready.
So, what really happened to Jon Snow?
Plepler: If we told you that, we'd have to surround your house and not let you out. You're going to have to wait until next year.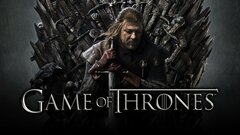 Powered by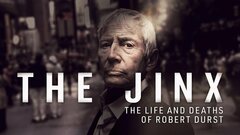 Powered by