HBO Shares the First 'Westworld' Teaser Trailer—and It's Deeply Unsettling (VIDEO)
HBO has revealed a first look at its upcoming series, Westworld, which stars Sir Anthony Hopkins, Ed Harris, Evan Rachel Wood, Thandie Newton, James Marsden and Jeffrey Wright.
The teaser trailer is creepy and chilling, spotlighting a vacant-eyed Evan Rachel Wood (as a robot) who's being "interrogated" by a voice off-camera while a piano winds up and plays (and is eventually splattered by blood). Other scenes alternate between images of the wild west (cowboys, saloon girls) and the modern world (well-lit sleek hallways).
During Comic-Con, a sneak peek of the trailer was revealed by executive producer Jonah Nolan (who also works alongside EPs J.J. Abrams, Bryan Burk and Lisa Joy) The series is based on the 1973 Michael Crichton sci-fi film set in the future, about a western-themed amusement park with androids that begin malfunctioning.
"Have you ever questioned the nature of your reality?" asks the disembodied voice. If you answered "yes," then you're in for a ride.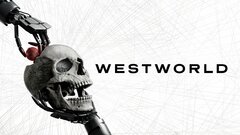 Powered by