50 Years of 'Days of Our Lives': Bill and Susan Hayes Pick Their Most Romantic Salem Moments
Likes sands through the hourglass, these are the Hayes of our lives. The First Couple of daytime drama—Bill Hayes and Susan Seaforth Hayes—met on NBC's Days of Our Lives back in 1970. They married in 1974, two years before their iconic characters, Doug and Julie, finally got around to saying "I Do." And both couples are still together, still gorgeous, still fabulous! So what are Bill and Susan's favorite scenes from their many years on Days? They selected three. Prepare to swoon.
Doug Sings "The Look of Love" (1970)
"For many years, Days had a cast of very accomplished singers—Gloria Loring, Patty Weaver, Kaye Stevens, Robert Clary—and they were all so wonderful," says Bill. "It was such a memorable time for all of us. The first time Doug sang the Burt Bacharach-Hal David song 'The Look of Love' to Julie was a huge moment for the characters. It was as if the lyrics—'I can hardly wait to hold you, feel my arms around you. How long I have waited!'—were written just for Doug. That was exactly how he felt about Julie."
[jwplatform QG39hJnl]
Julie Dreams of Dancing With Doug (1976)
"Back in the day, when Days could afford the royalties to do any songs we wanted, there was a daydream sequence where Doug and Julie danced to Rodgers and Hart's "The Most Beautiful Girl in the World,'" Susan recalls, adding with a laugh, "I was never in the 'beautiful' category back then and I'm definitely not now, but it was the most glorious thing to be told by a man that he saw you that way. It was every woman's fantasy of what it was to be loved. What can I say? It was the '70s. The audience adored it!"
[jwplatform fUndyEiR]
Doug and Julie's First Wedding (1976)
In a rare move for a soap, Bill and Susan were allowed to write the vows for the marriage of Doug and Julie. And it required no head-scratching. "We used the very same words on the air that Bill and I had used in our own wedding," Susan says. "We took them from First Corinthians, the Book of Ruth—'Whither thou goest, I will go.' We also used 'Arise, my love, my beautiful one, and come away…' from Song of Songs. The words were intense and the poetry was magnificent—ideal for the climax of the Doug-and-Julie romance." The wedding, adds Doug, "was the epitome of what Days has always done best. We give our audience hope for the future!"
[jwplatform e2Qf8qTj]
RELATED: Days of Our Lives Celebrates 50 Years of Daytime Drama (On Screen and Off)
Check out all of the previous selections for favorite Days clips handpicked by cast members Suzanne Rogers, Stephen Nichols, Deidre Hall, Kristian Alfonso, Bryan Dattilo, Melissa Reeves and executive producer Ken Corday.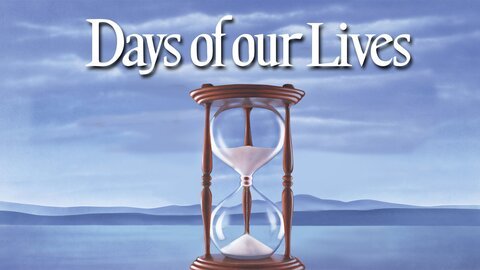 Powered by