'Days of Our Lives' Celebrates 50 Years of Daytime Drama (On Screen and Off)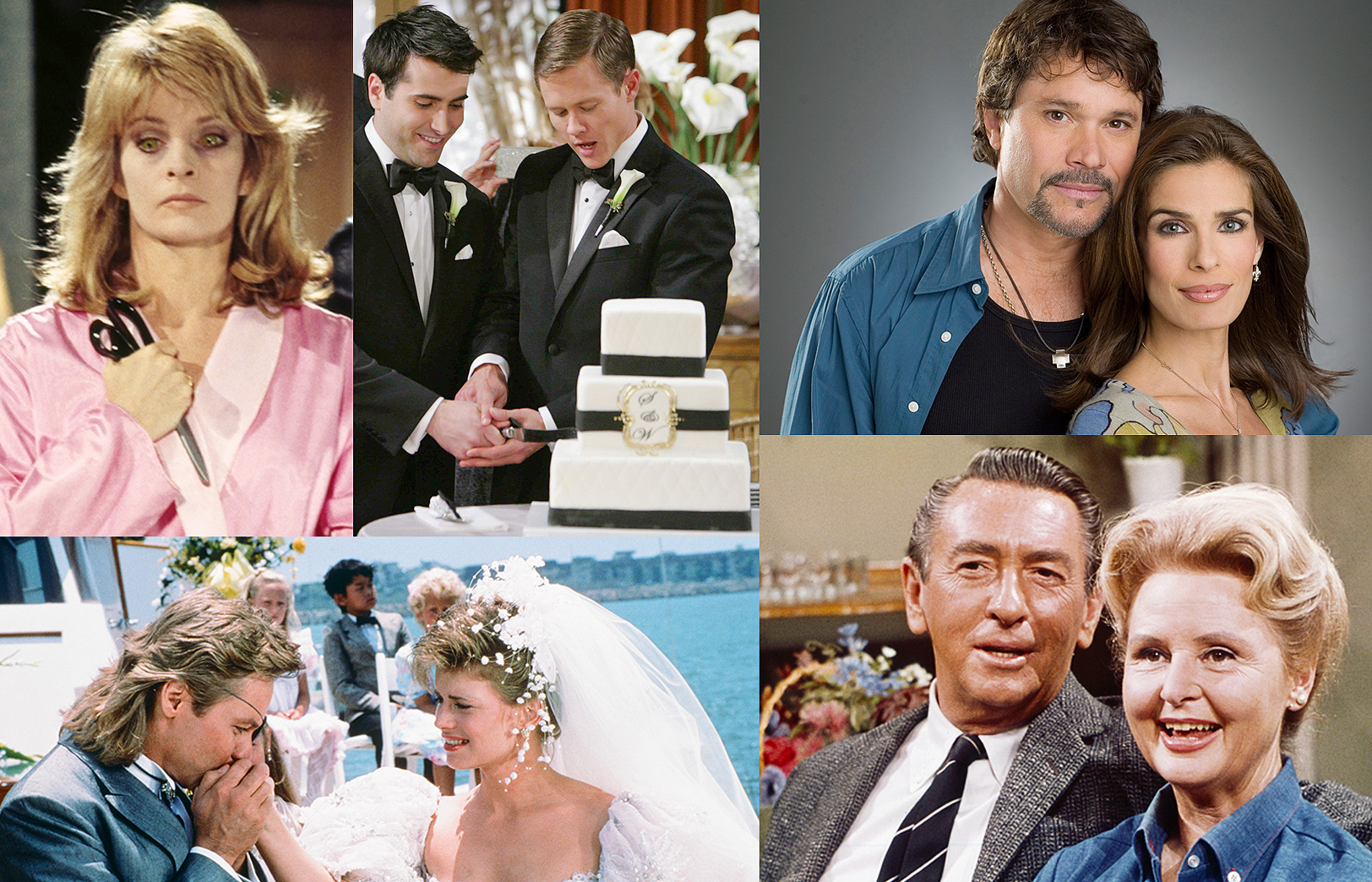 That's a hell of a lot of sand. By the time NBC's Days of Our Lives hits the half-century mark on November 8, its iconic hourglass will have kicked off a staggering total of 12,713 episodes. While 50-year runs aren't unheard of in the world of daytime drama—Guiding Light, As the World Turns and General Hospital all made it to that milestone—no serial has battled harder, or gone to such outlandish extremes, to stay on the air. But we'll get to Satan in a moment. The key to Days' survival, it would seem, is both simple and epic. Kind of like Salem itself.
"The biggest reason Days remains alive and vital is that we still deliver what the audience wants to believe in most: the redemptive power of love," says Ken Corday, now in his 30th year as the show's executive producer. "Sure, our little town of Salem is full of villainy and scandal, but love and decency inevitably win out. We need to believe that's true in life and our soap operas."
No one is exactly sure where sleepy, homespun Salem is located, not even those in charge of the series. It would appear to be landlocked somewhere in the Midwest, yet the little burg miraculously has ocean access—when a plot calls for it—and an international airport. Super-villains and serial killers simply adore the place, and it has more spies than a CIA company picnic.
"There's something unique and magical about Salem that allows for such eccentricity," says head writer Josh Griffith. "We pull back the curtain on small-town Americana and reveal it's crazier and wilder than New York City and everyone knows everyone else's business. Your secret is never safe for long."
Created by Irna Phillips, Allan Chase and Corday's father, Ted, Days debuted in 1965 and was headed by movie star Macdonald Carey as wise Dr. Tom Horton and Broadway vet Frances Reid as his even wiser wife, Alice. The show tantalized hausfraus with a moody mash-up of family intrigue, medical crises, lurid crime and shocks galore—from attempted suicide to a budding romance between a sister and brother. (Sis was so horrified she became a nun!) But not all the tragedy was on screen. Ted Corday, who owned and ran the show, died of cancer just a year into its run and was replaced by his wife, Betty.
RELATED: A Look Back at 50 Years of Days Drama
"My mom found herself in the soap version of Mad Men—a female executive trying to make it in a man's world—and it was an emotionally exhausting experience," Ken says. "She'd come home every night and just unload on me. I was only 16 and not sage enough to offer any advice. But I listened and learned."
Betty ultimately triumphed. By the 1970s, Days was all the rage with hot-button, watercooler storylines (pregnancy via rape, uterine cancer, interracial romance), and it earned both the cover of Time and an Emmy, in 1978, for Outstanding Daytime Drama. The king and queen of that era, Bill Hayes and Susan Seaforth Hayes, still with the show, are now the longest-running stars on the soap scene. Their characters, Doug and Julie Williams, can also lay claim to today's longest-running TV marriage—on daytime or primetime. And, boy, did they take their sweet time getting there!
"Doug and Julie met in 1970 and instantly fell in love, but it was four years until the consummation," says Susan. "In fact, Bill and I also fell in love and got married two years before our characters did." Back then, notes Bill, "we took our time with romance and kept the audience yearning and burning. Now, you meet on Monday, you're in bed by Friday and breaking up the following Tuesday."
Such head-spinning, knee-buckling passion continued to drive Days in the '80s, when the show boasted wall-to-wall supercouples—Bo and Hope, Patch and Kayla, Roman and Marlena, Justin and Adrienne, Shane and Kimberly and the madcap Eugene and Calliope. Then the shake-ups began. When Days plunged in the Nielsens, from No. 1 in 1988 to No. 8 in 1989, six popular stars—all over 40—were taken off contract. An even more drastic effort to be youthful and relevant came in the '90s when maverick writer James E. Reilly went nuts with tales of premature burial and demonic possession.
"Jim wanted to lure the kids who were watching MTV," Corday says. "He had the balls to go after them in a big way, and we had the balls to back him up." At first, the arrival of Satan was kept strictly hush-hush. "All this strange destruction and desecration was starting to happen in Salem, and the actors were trying to guess who was behind it," recalls Deidre Hall, who would soon learn the perp was none other than the woman she'd played since 1976, pillar of the community Dr. Marlena Evans.
"I was summoned to a meeting by the producer and told that Marlena was the Devil," Hall says. "Of course, I was waiting for the other shoe to drop. I said, 'Oh-kaaay, and then Marlena returns the costume to the Halloween store. Then what?' But they were deadly serious." Marlena was possessed by Beelzebub himself and would need to be exorcised by a Catholic priest! "I was absolutely stunned," Hall says, "and really, really thrilled."
So were the fans. Days shot to No. 2 in the ratings, wooing a massive young demo that had advertisers doing backflips. Reilly was such a sensation that he played himself on the network's megahit Friends in an arc that had Matt LeBlanc's dim-bulb character, Joey, landing a role on Days as Dr. Drake Ramoray. Post-Reilly, Days tried to keep up the lunacy—at one point two steamy-hot teenagers in tinfoil underwear arrived in Salem, seemingly by UFO—but by the new century the show was floundering again. In 2008, Hall and Drake Hogestyn (John)—Days' most beloved couple—were fired because of budget cuts. (They returned in 2011). Things were so gloomy that Jeff Zucker, then president of NBC, told the Television Critics Association the soap would likely not make it past 2009.
Yet here it remains. "We have a remarkable ability to roll with the punches," Susan Hayes says. "You might think Days survives with its stories about who's the father, who's the killer, who's the biggest bitch in Salem, and all that is important. But when we meet the fans, they talk about what really keeps them coming back—the families, the relationships, the devotion the characters feel for one another. Devotion! That, when you get right down to it, is what it's really all about."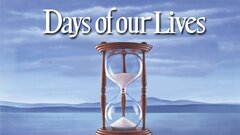 Powered by