3 Things We Learned About 'Beyond' Season 2 at New York Comic Con
Beyond hit New York Comic Con on Saturday during Freeform's Sci-Fi Q&A panel at Madison Square Garden and fans of the wild, Realm-jumping series went nuts.
Series stars Burkely Duffield (Holden), Dilan Gwyn (Willa) and Eden Brolin (Charlie) along with executive producers David Eick, Adam Nussdorf and Tim Kring were all on deck to answer questions.
During the event, Freeform announced a premiere date for Season 2 (January 18!) and released an exclusive clip, along with screening other visual goodies to attendees.
Here are three fun things we learned from the panel:
1. Holden and Willa are about to get a lot steamier.
"They're moving forward in their real world relationship, so they sort of have the physicality with it," Duffield explains. "Dilan and I had a scene this year that was full of passion."
2. Season 2 is about to get a lot more dangerous.
While Holden & Co. often found themselves traveling into the Realm during Season 1, the show's sophomore season is going to have a bit of a different vibe. "Season 2 is about the Realm coming back for Holden," Eick teases. Kring adds: "It's always fun to go into these fantasy worlds and see all that, but the real danger happens when it comes into your home, or into your life."
3. There's a new bad guy in town.
Season 2 will feature an antagonist named Diego. "He's very bad news for Holden," Duffield teases. "We based him really on Lucifer," Eick reveals. "He wants what is rightfully his, and so his agenda is very personally motivated. We're trying to steer away from complex storylines and keep it very personal." Well that doesn't sound like good news for Holden! Yikes.
Beyond, Season 2 Premiere, Thursday, Jan. 18, 2018, Freeform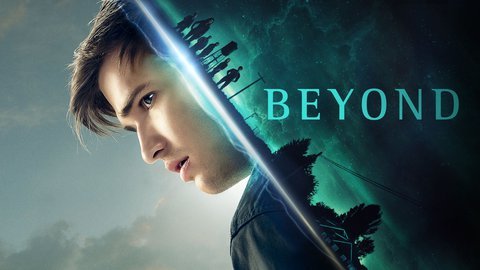 Beyond
where to stream
Powered by