Something Wicked Is Coming to Season 2 of 'Beyond' (VIDEO)
The good news is that we finally have a premiere date for Season 2 of Beyond. The bad news is that something really messed up is coming with it.
During Freeform's Sci-Fi Q&A panel at New York Comic Con Saturday, producers David Eick, Adam Nussdorf and Tim Kring revealed the standout drama would return with a two-hour premiere on Thursday, January 18, 2018 at 8/7c. And before that, fan will get a half-hour sneak peek on December 28 at 10:30/9:30c which features an extended look at the upcoming season and behind-the-scenes footage.
The panel, which also included stars Burkely Duffield (Holden), Dilan Gwyn (Willa) and newly minted series regular Eden Brolin (Charlie), showcased a sizzle reel that gave some advance hints as to what viewers can expect in Season 2. And from the looks of it, they can expect a lot. Like maybe a Willa-Luke (Jonathan Whitesell) situation? A bad Charlie? And hooded fiends from somewhere scarier than even the Realm?
Check out this exclusive look at Beyond Season 2 below and let us know what you think in the comments!
Beyond, Season Premiere, Thursday, Jan. 18, 8/7c, Freeform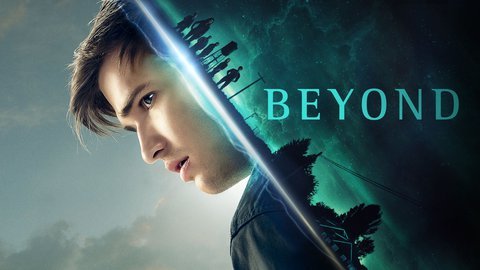 Beyond
where to stream
Powered by