Fox Gives John Stamos Comedy 'Grandfathered' a Full-Season Order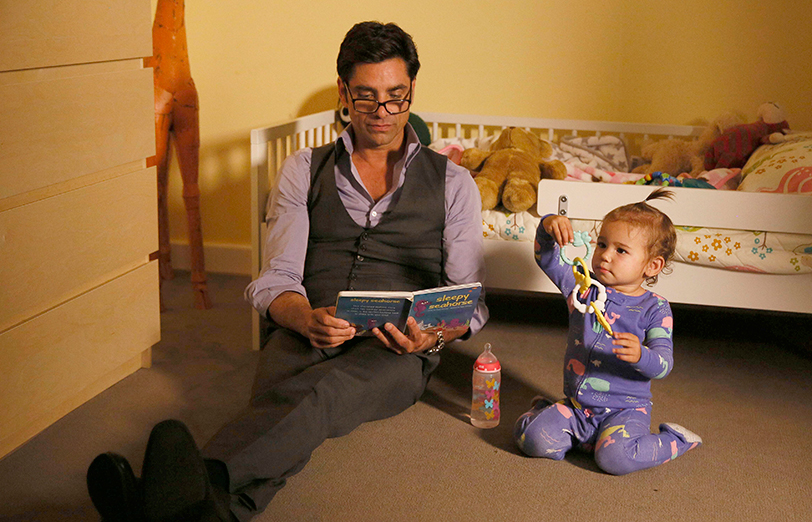 Fox is staying with Stamos.
A day after the network gave a full season order to Tuesday night comedy The Grinder, Fox is picking up its lead-in, Grandfathered, as well.
Like The Grinder, Fox gave a full "back nine" order to Grandfathered, giving the show a full 22-episode freshman season. The show, which stars John Stamos as a single restaurateur who discovers he has a full grown son (with a baby of his own), averaged 3.3 million viewers in its last original outing on Oct. 20.
RELATED: What TV Critic Matt Roush Thought of Grandfathered
Fox Entertainment president David Madden made the announcement on Wednesday.
"Grandfathered had the Herculean task of self-starting on what is an incredibly competitive Tuesday night, and the series has proven itself up to the challenge," Madden said. "Since the very beginning we knew this show would be that rare commodity — a genuinely original family comedy. The remarkable John Stamos, Josh Peck, Paget Brewster, and the entire cast have sparkling chemistry, and the show's creative team has delivered fantastic scripts that keep these great characters moving."
Grandfathered returns with a new episode on Tuesday, Nov. 3, featuring guest star Joanna Garcia Swisher as the admissions counselor at an elite preschool
Daniel Chun created the show and executive produces with Stamos, Chris Koch (who is also director) and Dan Fogelman. ABC Studios and 20th Century Fox TV are the studios on the show.
PLUS: Why these twonew shows also got full-season orders—but this one got canceled.
[jwplatform MohczQ5Q]