From 'General Hospital' to 'Big Shot': John Stamos' Life on TV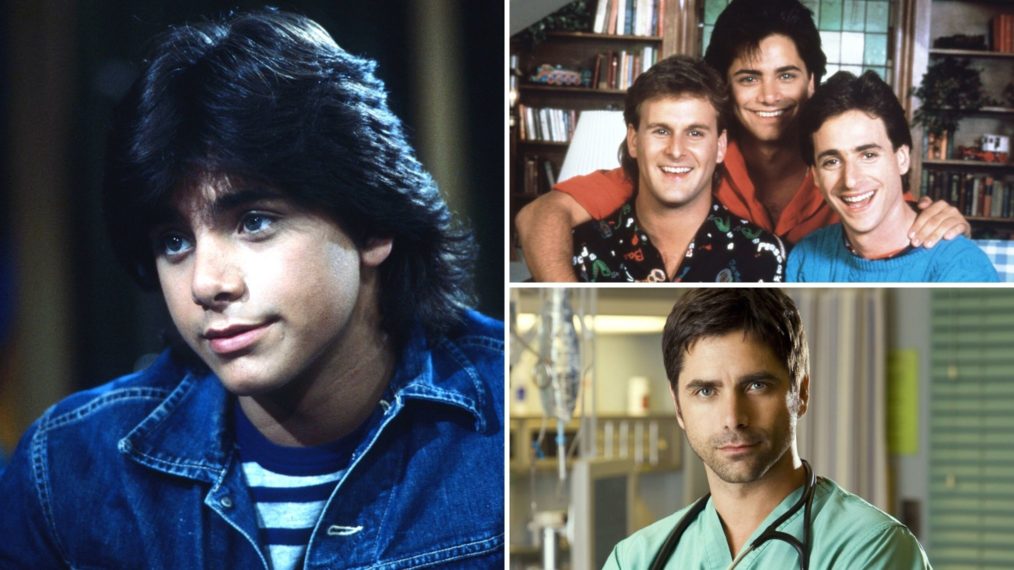 We first met John Stamos in 1982 when he appeared as troubled teenager Blackie Parrish on ABC's daytime drama, General Hospital. While he'd leave the show in the spring of 1984, he made a huge impression and quickly became destined for greater things, making Port Charles the first of many stops on television for the Cypress, California native.
Though he started on a daytime drama, Stamos seemed destined for sitcoms after stints on short-lived comedies like CBS's Dreams and NBC's You Again? where Stamos played the son of TV veteran Jack Klugman (The Odd Couple). Of course, we all know Stamos hit the sitcom lottery in a big way with the huge success of ABC's Full House (and he would revisit the role of Uncle Jesse in the recent Netflix reboot, Fuller House).
But Stamos's TV career took an unexpected turn back down the drama path when he joined the NBC medical show ER in 2006 where he stayed until the series ended in 2009. Then, he returned to comedy in Fox's Grandfathered while appearing on edgier series like Fox's Scream Queens and Netflix's You.
As he kicks off his latest TV role as cantankerous basketball coach Marvyn Corn on the new Disney+ series Big Shot, Stamos ventured into the past to talk about some of his most noteworthy roles and his memories of each of them. Scroll through the photo gallery below to see what he had to say.
Big Shot, New Episodes, Fridays, Disney+