Fox Developing New Orleans Police Drama Based on 'New York Times Magazine' Article
Fox has bought a New Orleans-set script inspired by a New York Times Magazine article.
The untitled drama, written and executive produced by David Slack (Person of Interest), is inspired by the magazine piece "Who Runs the Streets of New Orleans." The story (which posted online at the end of July) revolved around Sidney Torres, a wealthy businessman who had started a private police patrol informed by crowdsourcing and powered by a mobile app.
In the one-hour project, "an enigmatic tech billionaire makes a deal with a bankrupt, dying city to provide a privately owned  and operated police force."
Len Wiseman (Sleepy Hollow) is set to direct and executive produce. Slasck will also executive produce with David Bernardi, Dennis Kim and Todd Hoffman. 20th Century Fox TV is the studio.
Slack's credits also include Lie to Me, In Plain Sight and Law & Order.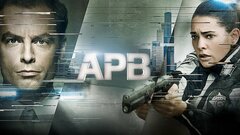 APB
where to stream
Powered by