'Fargo' Producer Noah Hawley Reveals Details Behind His X-Men Pilot 'Legion'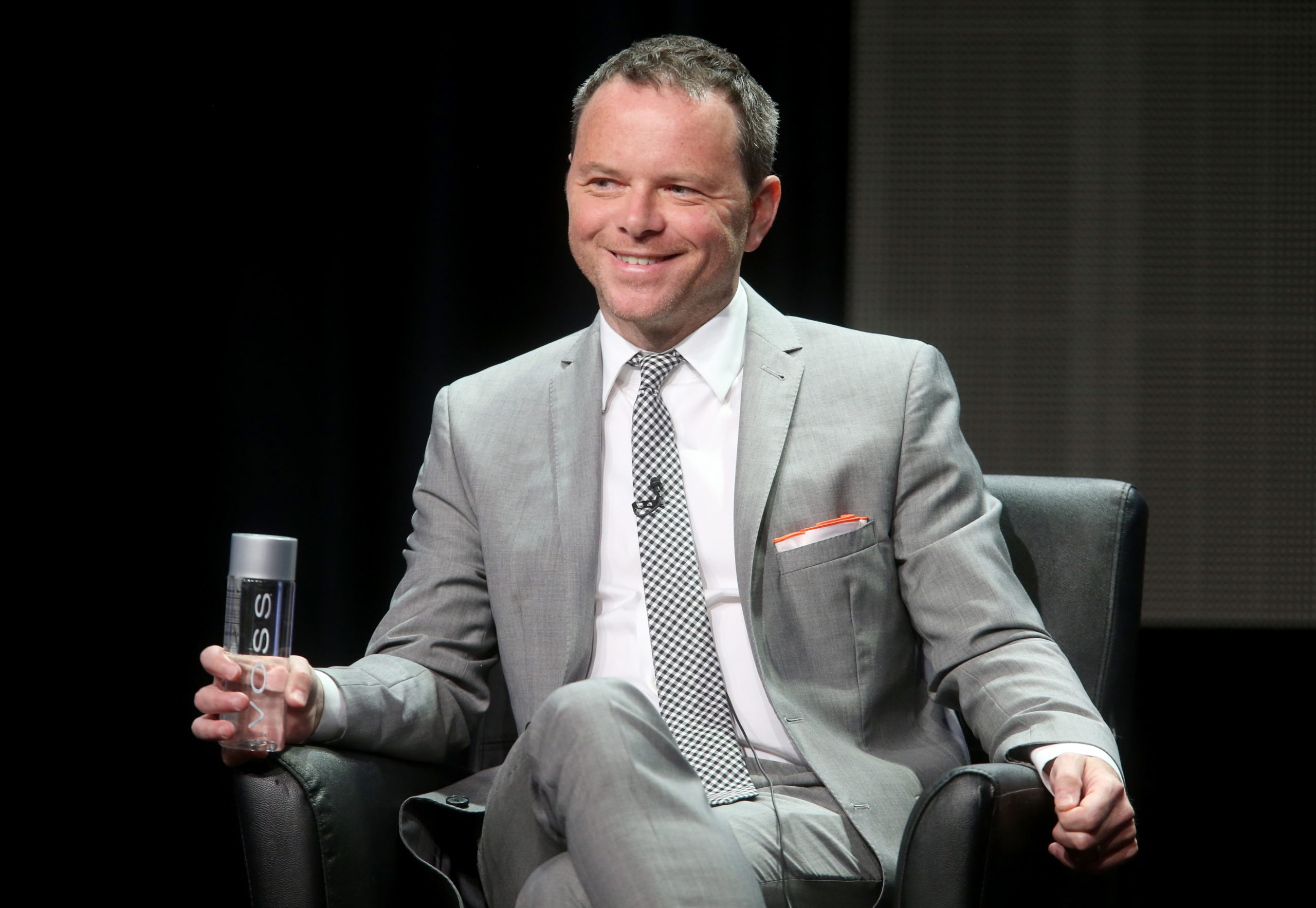 It took superhuman negotiating skills and mutant-level powers of patience to bring the X-Men franchise to TV.
After more than a year of painstaking back-and-forth talks between Marvel and 21st Century Fox (the conglomerate that owns both Fox and FX), a deal was finally announced on October 14 for two new series based on the mutant characters. FX ordered the pilot Legion, based on the schizophrenic son of X-Men leader Professor X, while Fox unveiled the development of Hellfire, a drama based on the villains of The Hellfire Club (whose nefarious members were featured in the 2011 movie X-Men: First Class).
21st Century Fox already held the TV rights to the X-Men universe and conceivably could have proceeded without Marvel. But that would likely have fostered more bad blood between the two entities. Because the comic book source material is owned by Marvel, which is based at rival Disney, any live-action series might have still run into problems getting off the ground without Marvel's blessing.
Even as the talks were progressing, FX approached Noah Hawley (who adapted Fargo into one of the network's most critically acclaimed shows) about tackling an X-Men project. He wound up creating Legion. We asked Hawley to fill us in on how it all came about.
How did you wind up developing and writing an X-Men show?
It's been in the works for a long time. Some of that was Marvel dealmaking process. Fox has rights to make movies and sort of tacitly the rights to do TV, but they've never done it before so they had to work out all the details.
The reality is it was literally between Season 1 and Season 2 of Fargo that we came up with it. It's been this whole time of trying to work all of that other stuff out. It came out of FX and [Fox Networks Group chairman/CEO] Peter Rice, who had greenlit the first X-Men movie [when he was a film executive at 20th Century Fox] with [producers] Lauren Shuler Donner and Bryan Singer.
Who championed the idea of doing a TV show?
I think Lauren and Bryan had talked to Peter about seeing if potentially there would be interest in a TV expansion of this X-Men brand. Peter was very excited about it and looped in Gina Balian [who heads up limited series development] at FX. She's the one who brought it to me as a potential idea, and asked if there anything in this universe you'd be interested in.
And what was your reaction?
I'm not a huge comic person. I read a lot of X-Men growing up, but it's not something that was my life-long dream to do something like this. But what's nice is I just started the process, not even based on any of the characters from the universe, but I just started thinking about that world and if there is an interesting show to play around that idea of mutant-outsider identity. The thing about the X-Men franchise that's so unique is it's a movie that starts in a concentration camp. And so you know that it's actually concerned with real-world morality and evil. It also has these diametrically opposed points of view that are both right.
Magneto feels that he knows humans will try to wipe them out because they're a fear-based animal, and so they have to be wiped out first. Which, given his past, is a totally legitimate feeling. And you've got Professor X saying, no, we have to teach them, and get them to the place where they can accept us, which is also a totally valid point of view.
I like those two morally opposite ideas could exist in this world. I basically came up with a TV show that I wanted to tell and then found the right character for it. It was more about trying to find my way to what the show was. In some ways reverse engineering it. We found the perfect character. But it has to be a great show, it can't just be a great genre show.
Why did you pick the character Legion?
What I really like about him is, here's a character who is schizophrenic on some level, a character struggling with mental illness. Is he crazy or does he have these powers? The answer is, kind of both. I'm a big believer that the structure of a story should reflect the content of the story. And so I liked the idea that if you have a character that doesn't know what's real and what's not real, that is also the audience's journey.
Where does it fit in the larger X-Men cinematic universe?
It's conceived more as a standalone. I don't want to say too much more about it on that level, but certainly it's not constructed as a back-door anything. It's more just that there's a story that I want to explore that has to fit into that larger universe, which is exciting.
Do you know how involved Marvel will be, given that Fox holds the rights to those characters on screen?
FX Productions is the lead studio. My relationship is with FX primarily, and I'm just getting to know Jeph Loeb and the people at Marvel, and I think it's going to be collaboration in the best sense. What's great about working at FX is you'll have a lot of conversations about the right thing to do is, and at the end of the day it's my decision as the showrunner. That was something very important to preserve, that it's the artist's call and not the company's call.
X-Men wasn't mentioned in the press releases for both Legion and Hellfire. I assume that was a conscious decision.
It's interesting; I do think that the show needs to stand on its own two feet. The people who care that it's an X-Men title are going to know it's an X-Men title. You're looking for the largest possible and most diverse audience, so that's not the most important thing. The most important thing is the show itself.
You wrote the pilot while negotiations were ongoing, and for a while it sounded like it might not happen. Were you worried?
I love the show and the story and the character, but at the same time I was a little busy launching Fargo Year 2. In my experience in this business, you push a lot of things forward and not everything goes. You can't take it personally or be emotional about it. My great hope was I was going to be able to get to do it. It just turned out to be a more slightly involved process. And not for any contentious reasons. I just think you get a lot of lawyers in a room and things can get complicated.
RELATED: Fargo Season 2: A Who's Who of Strong and Sinister Characters
How's this going to work for you, schedule-wise?
[Laughs] I think it's good. After two years in the Fargo world it's exciting to have a different thought for a minute, and focus on that. The plan is to start shooting Legion by the end of January or early February. And then hopefully we've made something great and we can shoot the rest of the year and go from there.
Before that, will you work on the third season scripts for Fargo this fall?
I don't have an official anything for another Fargo, and I'm optimistic that we'll do another one. I think creatively and critically we're there. We all wished more people watched live television. But one of the things that makes Fargo as good as we can make it is we separate the writing from the production, and we really take our time to get it right. We don't have to hit the same airdate every year. It can be more of an event. I think the network is really excited about Legion and getting that launched. Fargo's not going to go away, we're just taking our time to make sure that there's a real appetite for it when we come back. You've got to recharge, you've got to refill the well, as they say.
Legion and Hellfire were announced at the same time; will there be any crossover, or are they separate worlds?
I think more the latter. We certainly haven't had any conversations about crossovers. I don't know anything about it, but I think that one is more linearly taken out of the world of the movies. Ours has its own world to it.
What are your expectations as you step into this fan-centric comic book world?
I'm going to have to go to Comic-Con now! It's exciting. It's rare in this day and age that you get to make a modern myth. To elevate a story to the scale of a myth, and to do it in a way that's not about action sequences and "Can we save the world?" What are these superheroes? They're our Greek gods, our modern myths. We've seen the straight-ahead versions of it. I want to play around with the edges.
Comic book fans will parse over every detail. Are you about to cram, will you be going down a comic-book rabbit hole?
Live dangerously, my friend. I have both Bryan Singer and Simon Kinberg to help steer me. All they've said to me is how exciting it's going to be for the fans, to bring these two different ways of thinking together and create something that is hopefully unique.
Meanwhile, you must be gratified by the response to Season 2 of Fargo. The reviews have been tremendous.
I was nervous, I wasn't sure if people were going to like it, but I don't think I need to worry about that anymore. Honestly, my mother used to say, "When something good happens, hide under the bed." I don't share that feeling but I hear that voice in my head.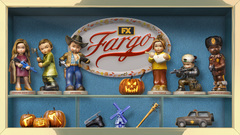 Powered by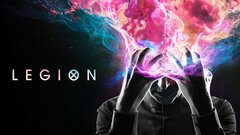 Powered by