FX and Fox Move Forward with 'X-Men'-Themed Projects 'Legion' and 'Hellfire'
Fox and FX are finally getting their X-Men projects.
After months of painstaking negotiations, both Fox Broadcasting and FX Networks have sealed deals for two new projects: FX has ordered the pilot Legion, while Fox is developing the action-adventure series Hellfire.
Both originate from the X-Men universe. Legion is based on the X-Men character who was diagnosed with schizophrenia–but actually holds superpowers. Hellfire (working title) centers on the "Hellfire Club" group of villains who confront the X-Men.
Fargo executive producer Noah Hawley is on board to write and executive produce Legion for FX. Patrick McKay and JD Payne (Star Trek 3) are writing the script to Hellfire.
X-Men: Days of Future Past's Lauren Shuler Donner, Bryan Singer and Simon Kinberg will also executive produce both projects, as will Marvel's Jeph Loeb and Jim Chory.
John Cameron (Fargo) is an additional executive producer on Legion, while Evan Katz (24: Live Another Day) and Manny Coto (24) are also executive producers on Hellfire. Katz and Coto will serve as showrunners.
Fox and FX have been looking to develop X-Men TV series for some time, but TV Insider first confirmed in January that such talks were underway. Complicating matters: While sister production company 20th Century Fox controls the film rights to the X-Men characters, the comic itself is owned by Marvel, which is based at rival Disney. A live-action TV series requires Marvel's blessing – and that led to some delicate negotiations.
Among the deal points: Both titles notably do not include "Marvel" (unlike the company's live-action series for ABC and Netflix, which sport names like Marvel's Agents of S.H.I.E.L.D. and Marvel's Daredevil), and neither reference X-Men in the title. Also, while FX Productions and Marvel Television will produce Legion, the physical production will be handled by FXP. 20th Century Fox TV and Marvel Television will produce Hellfire, with 20th Century Fox TV handling physical production.
"Legion is just the sort of ambitious story that Noah excels at," says Nick Grad, the president of original programming at FX Networks. (Grad announced the deal with FX Prodictions original programming president Eric Schrier.) "His adaption of Fargo for television was one of the most acclaimed television events in recent memory. It's also an honor to partner with Marvel on Legion and to enlist such an accomplished team of executive producers to create this pilot."
Writer Chris Claremont and artist Bill Sienkiewicz created the character of Legion, who first appeared in March 1985 in the issue New Mutants #25.

The story of Legion begins in the pilot as the story of David Haller: "Since he was a teenager, David has struggled with mental illness. Diagnosed as schizophrenic, David has been in and out of psychiatric hospitals for years. But after a strange encounter with a fellow patient, he's confronted with the possibility that the voices he hears and the visions he sees might be real."
As for Hellfire, the show will be set in the late 1960s and follow a special agent who learns "that a power-hungry woman with extraordinary abilities is working with a clandestine society of millionaires – known as 'The Hellfire Club' – to take over the world."
"The Hellfire Club" concept was created in 1980 by Claremont and John Byrne, and was inspired by an episode of the 1960s TV show The Avengers.
Fox Entertainment president David Madden said in a statement: "These powerful and dynamic characters are complicated and larger-than-life, the pace and visual imagination are unrelenting, and the story takes place during one of the most explosive eras in recent history."
This would actually mark a return of the X-Men to Fox: The network's now-defunct Fox Kids block aired an animated X-Men series from 1992 to 1997.
20th Century Fox first acquired the film rights to the X-Men franchise in 1994; the studio also holds the rights to Marvel's Fantastic Four. Other studios with rights to Marvel properties include Sony, which remains the home to Spider-Man. But under Disney, Marvel has been reacquiring film rights to many of its characters, including Daredevil, which was previously at 20th.
As we wrote in January, it's no surprise that Fox would be interested in bringing the X-Men to television. The network found success last season with Gotham, a Batman origins series from DC Comics and Warner Bros. TV. As programmers contend with more competition, pre-sold titles are seen as having a marketing leg up. And there's no question audiences love the X-Men: According to Box Office Mojo, the seven X-Men movies have collectively grossed over $1 billion in theaters domestically and more than $3 billion worldwide.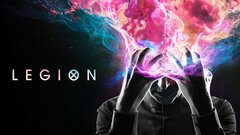 Powered by