What's On: Premieres of 'The Gifted' and '9JKL,' Tom Welling joins 'Lucifer'
The Gifted (9/8c, Fox): Imagine if telekinetic Carrie had been sought by the feds and joined an underground society of mutants with supernatural powers. That's the vibe of The Gifted, which grounds its X-Men-Marvel mythological shenanigans in the anguish of teen angst. Even those with understandable Marvel-TV fatigue are advised to check out this top-tier fantasy adventure. When bullied Andy (an affecting Percy Hynes White) nearly brings the house down during a high-school dance, he and sister Lauren (Natalie Alyn Lind) are forced to "come out" to their caring parents, Caitlin (the warmly appealing Amy Acker) and Reed (True Blood's Stephen Moyer)—a situation complicated by Reed's position as a prosecutor in the mutant task force. "Dad puts people like us in jail," Lauren laments. But it's family first as The Gifted quickly shifts gears into a fugitive thriller, introducing a scruffy gang of outlaw allies who'll help the family as they all go on the lam. The ending is the best cliffhanger yet this fall. Bring on episode 2!
9JKL (8:30/7:30c, CBS): Even a pro like Linda Lavin can't salvage the crude, shrill and frantic farce of this painfully retro sitcom, inspired by a chapter in series star Mark Feuerstein's life. (Better if he'd kept it to a cocktail-party anecdote.) Feuerstein is Josh, a newly divorced actor who unwisely moves into a New York apartment flanked by his parents (Lavin and a vague Elliott Gould) and his married brother (David Walton), none of whom seem to have heard about boundaries. They hover in Josh's bedroom, and dad rarely seems to wear pants. (Cue the inevitable "balls" jokes.) Why he doesn't just break the lease is unexplained. My advice: Since he's not moving out, move on.
The Big Bang Theory (8/7c, CBS): Handing 9JKL a hefty (and undeserved) lead-in audience, TV's top-rated sitcom puts Leonard (Johnny Galecki) in the hot seat when he goes on public radio (with NPR host Ira Flatow) and says less than flattering things about the world of physics. Called into the office of the Dean (Emmy winner Regina King returning in a tartly funny role), Leonard goes into a moody tailspin, drowning his sorrows with Romulan ale alongside his equally downbeat buddies.
Lucifer (8/7c, Fox): Nothing rattles the legendary title devil (Tom Ellis) more than waking in the desert with his wings back. Unless it's the arrival of a handsome new lieutenant (Smallville's Tom Welling), whose sparks with Chloe (Lauren German) are likely to send Lucifer's jealousy into new and dangerously green pastures.
Inside Monday TV: MTV revives TRL (3:30 pm/2:30c) from an expanded Times Square studio, with DC Young Fly as host and special guests Ed Sheeran and "Godfather of TRL" DJ Khaled helping relaunch the once-iconic franchise. … Ovation's British-import drama The Halcyon (10/9c) is set in a glamorous London hotel during the war-torn 1940s. … Two inspiring documentaries: PBS's Swim Team, airing on P.O.V. (10/9c, check local listings at pbs.org) profiles the New Jersey "Hammerheads," comprised of kids with developmental disabilities. The team was founded by Michael and Maria McQuay to give opportunities to their autistic son and others like him. … A&E presents the TV premiere of City of Ghosts (10/9c), about a group of citizen-journalist activists dedicated to exposing the atrocities committed by ISIS after their Syrian homeland was overrun by terrorists in 2014. … NBC's The Tonight Show With Jimmy Fallon (11:35/10:35c) is declaring this "Miley Week," as Voice coach Miley Cyrus joins the show all week to perform nightly while playing along with Jimmy in sketches and other antics.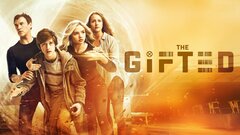 Powered by