'Big Brother' Fan Faves Jessica and Cody Sign on for 'The Amazing Race'
On your mark, get set, GO! Big Brother fan-favorites Jessica Graf and Cody Nickson are headed to New York City to compete for the $1 million prize on The Amazing Race. As of right now, the lovers are the only names being revealed for the series' upcoming 30th season.
According to The Hollywood Reporter, the couple will take off from Washington Square Park on Sunday, October 1, in front of a live audience. CBS is inviting fans of Graf and Nickson to be at the starting line.
Graf told THR, "I got a phone call on my drive home from Casting asking if I wanted to do AR with Cody, and I said absolutely. He responded with, 'Great! I'll have someone at your house in an hour to pick up your passport. You leave in 14 days.' I was floored."
Meanwhile, Nickson's pockets have already been lined with reality TV cash. He walked away from BB19 with $25,000 for winning "America's Favorite Houseguest."
This also isn't the first time Big Brother and The Amazing Race have had contestants cross over. Former Big Brother couples Jordan Lloyd and Jeff Schroeder, and Rachel Reilly and Brendon Villegas competed on The Amazing Race. And Race stars Jackie Ibarra and Jeff Weldon lived in the Big Brother house during Season 17.
The Amazing Race, Season 30, CBS (premiere date currently TBD)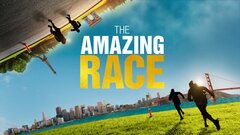 Powered by