'Big Brother': And the Winner Is… (RECAP)
The end of Big Brother's nineteenth season has finally arrived, and it has been quite the summer filled with drama, tears, laughter, and some most definitely petty moments. The final three battled it out in the two-hour season finale leaving audiences stunned by shocking wins and game moves.
A visit to the jury house by Big Brother alum, Dr. Will, sparked some serious debate, leaving the former houseguests to question which remaining contestants deserved the grand prize. Further debate took place on the stage with host Julie Chen live, and the jury members were able to ask the final two houseguests their burning questions.
The evening, which ended with both joy and disappointment was a sight to behold, but if you were unable to tune in, have no fear because we have you covered. Continue on for the full run down of how things turned out, but beware of irrevocable spoilers ahead.
The Cast
Christmas
In the final battle for dominance, Christmas fell short, in an unfortunate turn for her game. She made it to final three with her "meatball Josh," and "friendship Paul," only to get the boot in the end. When it came time for the final eviction, her once closest ally, Josh, voted to evict Christmas in a strategic game move. Despite her shortcomings, Christmas reavealed that she was proud of how far she made it in the game, and that she was happy that Josh was thinking with his brain and not his heart when it came to her eviction. Even though she declared her pride for Josh, Christmas' vote for the win went to Paul.
Josh
Who could have imagined that a once saucepan wielding "meatball," would make it to end, let alone, win the game of Big Brother. Yes, you heard it right, this emotional giant took home top honors when he received five out of nine votes from the jury. Going head to head with Paul in the final round of the last Head of Household competition, Josh was guaranteed at least $50,000 when he won HOH.
Ultimately, Josh chose to evict Christmas in a move he believed would be most beneficial to his game, and in this instance he was right. The Miami native received the most votes against his competitor Paul, even a vote from his biggest rival, Cody. Josh's method of riling his competitors isn't a common recipe for success, but he seems to have found the right moves to pull it off.
Paul
For two consecutive summers, Paul sat in the final two, and just like last summer, his efforts did not render the desired outcome, as he took second place to Josh. During the three round HOH competition, Paul won in the first leg. The light at the end of the tunnel was in sight, but Paul's confidence may have gotten the best of him, as he believed he had a chance against Josh in the final two.
When it came to his fate, Paul believed his relationship with the jury was better than it was in real life. It is no secret that Paul burned bridges with some of the houseguests, especially the ones who thought themselves to be close allies only to be blindsided later. Those betrayals were the only thing standing between him and $500,000, and the betrayals won.
The Winner's Circle
There were three winners in this final evening of Season 19, the first being Josh with top prize of half a million dollars, Paul taking the second place prize, and Cody who took home $25,000, after being voted fan favorite. Some winners were happier than others, but it was definitely a good night to be one of these Big Brother contestants.
Most Dramatic Moment of the Week
Just when it seemed like there couldn't be any more drama, think again, at least when it came to jury debating. In the final episode, the jury sat down with former winner Dr. Will, and there were more than one set of jury members at odds. Similar to previous jury house segments, Matt and Raven were at the center of this dramatic moment with Mark, who called out the showmancer's inability to see how Paul played Matt and Raven. The couple defended their former ally, and the exchange was less than cordial.
Cutest and Funniest Moment of the Week
In a look back at the season, Friday's episode revisited some cute moments including popular showmancers, Jessica and Cody, diary room meltdowns, a rogue rat in the house, and Kevin's "shady" past. Most of these moments are worth a second glance if not for the show, but for the laughs.
'Showmances'
In a season filled with so many showmances, viewers were treated with the reunion of Cody and Jessica in the finale, as well as seeing jury duos, Mark and Elena, and Matt and Raven. Love was all around in the final moments, in a display of true bonds formed.
Rating
After one heck of a ride, this final week did more than enough to earn 5 vetos out of 5.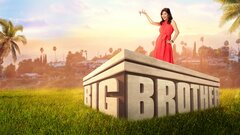 Powered by