Bob Newhart Sets Return to 'The Big Bang Theory'
Professor Proton is back!
Television icon Bob Newhart is returning to CBS' The Big Bang Theory in the role of Arthur Jeffries/Professor Proton. Newhart won an Emmy for the guest-starring role in 2013—his first Emmy in his illustrious, long television career—and will reprise the character in the hit comedy's November 2 episode.
Jeffries died in the 2014 episode, "The Proton Transmogrification," but has since appeared to Sheldon (Jim Parsons) as an advice-giving, Obi Wan-like ghost. CBS says that the latest appearance from Jeffries, which has not been filmed yet, will feature the character similarly returning to Sheldon during another time of need. Newhart also had a cameo in the pilot of the new prequel series Young Sheldon when he's seen on a television that is playing an episode of Professor Proton's show.
Also making a return appearance in the same episode is Wil Wheaton. The actor has played an exaggerated version of himself and a nemesis of Sheldon since his first appearance in the 2009 episode, "The Creepy Candy Coating Corollary."
The Big Bang Theory, Monday, 8/7c, CBS. The series will move to its regular Thursday 8/7c timeslot starting November 2.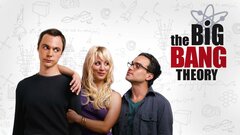 Powered by