Need a 'Big Bang Theory' Refresher on Sheldon and Amy? Here's a 2010-2017 Timeline!
Sheldon (Jim Parsons) is still on bended knee, waiting for girlfriend Amy's (Mayim Bialik) answer to his marriage proposal when The Big Bang Theory returns for Season 11. If Amy does say yes, Bialik thinks Sheldon could be a groomzilla. "It might be hilarious to see his micromanaging the wedding!" she jokes. While everyone awaits Amy's reply, we look back on some of Shamy's romantic milestones.
May 2010 The pair meet for the first time after Howard and Raj sign Sheldon up for online dating.
April 2011 Amy parties hard with the girls and plants a drunken first kiss on Sheldon.
November 2011 Jealousy grabs hold of Sheldon when Amy dates comic book store owner Stuart. He quickly locks things down and makes Amy his official girlfriend.
November 2014 After dismissing the idea that brain parasites might be the cause of his feelings for Amy, Sheldon says, "I love you."
December 2015 That big bang on Amy's birthday was Sheldon and Amy's first time!
October 2016 Of course, moving in together is deemed an experiment.
May 2017 A surprise kiss from colleague/stalker Dr. Nowitzki prompts Sheldon to pop the question.
The Big Bang Theory, Season Premiere, Sept. 25, 8/7c, CBS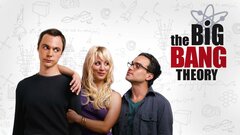 Powered by